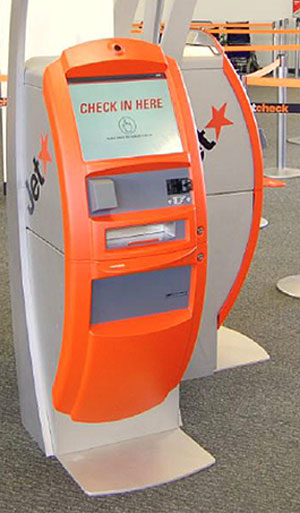 Australian low-cost carrier Jetstar Airways is to offer discounted fares to passengers who make use of online, SMS or self-service kiosk check-in facilities.
The move is the latest stage of the airline's drive to establish a 100% self–service solution.
As Stephen Tame, CIO, General Manager IT, Jetstar Airways, explained at Check-In Asia, the airline is continually embracing self-service to reduce terminal costs and to simplify the airport experience for the passenger.
Earlier this year, the airline introduced an innovative SMS system, which allows passengers to check-in and board via SMS, even if they don't own a smartphone.
More information is available here.