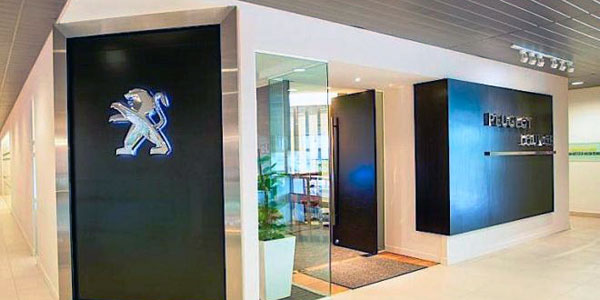 The world's first Peugeot Lounge has been launched at Sultan Abdul Aziz Shah Airport's Subang Skypark Terminal. Since 17 January, Peugeot owners departing from the airport can enjoy a luxury lounge experience, simply by presenting their boarding pass and Peugeot Privilege card or car key.
The one-of-a-kind lounge, introduced by Nasim Sdn Bhd, Peugeot's Malaysian distributor, features a private meeting centre and VIP room. Patrons can also enjoy complimentary light refreshments, WiFi services, satellite television and newspapers and magazines, as well as a flight information display.
Dato' Samson Anand George, Chief Operating Officer, Nasim Sdn Bhd, said: "Passenger traffic at Subang Skypark has been increasing, and we expect it to keep growing this year as more flights are added. The Peugeot Lounge is a place for Peugeot owners to unwind and relax before boarding their flights.
"We are committed to giving our customers the best ownership experience and we are proud to launch the world's first ever Peugeot Lounge for our customers."
Peugeot owners can bring a guest into the premier area free of charge as long as they too have a boarding pass. Exclusive Peugeot merchandise is also for sale in the lounge, which is located on the first floor of the Subang Skypark Terminal.