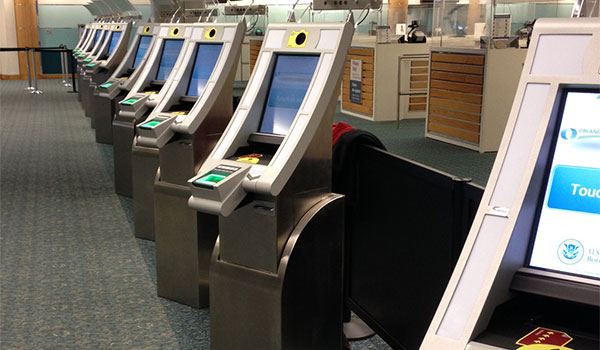 Orlando International Airport has installed biometric-enabled kiosks to expedite the immigration experience for passengers arriving form visa waiver countries.
The self-service kiosks can be used by passengers who have received Electronic System for Travel Authorization (ESTA) approval prior to flying. Upon arrival in the US, the passengers can complete their Customs Declaration Form, have their passport automatically read, submit their fingerprints and have their facial image captured all by using the touch-screen kiosk. The airport is calling the initiative its "land, touch, go" project.
Frank Kruppenbacher, Chairman of the Greater Orlando Aviation Authority, said: "This continues our Board and staff's commitment to positioning Orlando International as a world-class airport in customer service. Reducing the times for arrival processing enhances the customer's Orlando experience and makes Orlando an even more attractive global destination."
The installation of the new biometric-based kiosks is the result of collaboration between U.S. Customs and Border Protection, SITA and Vision-Box.