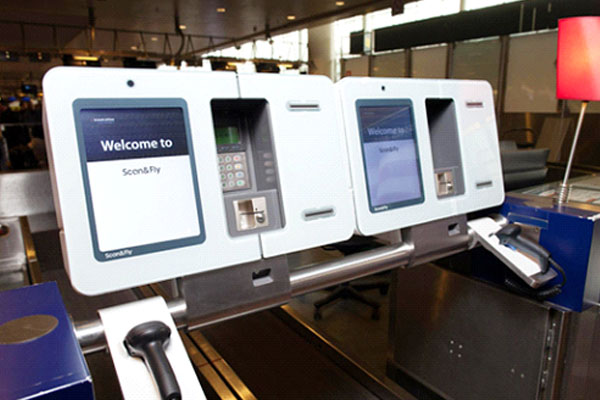 Paris Charles de Gaulle (CDG) Airport will soon start a three-month trial of Scan&Fly self-bag drop units, which allow passengers to drop off their own bag without assistance from an airline agent.
The bag drop units, which are supplied by Type22 and can be retrofitted into existing check-in desks, will be available to Air France passengers flying from Terminal 2E.
For Aéroports de Paris (AdP), owner and operator of Paris CDG, and Air France, the aim of the trial is to test the processing speed and overall reliability of the Scan&Fly units. The trial is expected to start in March and FTE will keep you posted on how the units perform during the trial.
AdP has previously trialled self-service bag drop at Paris-Orly Airport alongside ALSTEF.