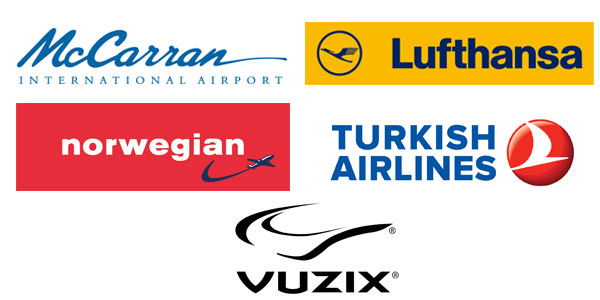 We are delighted to announce that during the last week a number of big-name organisations have confirmed that they will address delegates at FTE Global 2014, which will take place in Las Vegas from 24-26 September.
Among the companies to have confirmed their participation are McCarran International Airport, Turkish Airlines, Norwegian Air Shuttle, Lufthansa and leading wearable technology manufacturer Vuzix.
More than 550 senior travel industry figures will gather in Las Vegas for FTE Global 2014, which will focus on the theme: 'Redefining the end-to-end passenger experience'. The event will include two conference streams – "On the Ground" and "Up in the Air" – the FTE Wearable Technology Symposium, an extensive exhibition, the Cabin Integration Symposium, the 4th FTE Awards, and an exciting social programme.