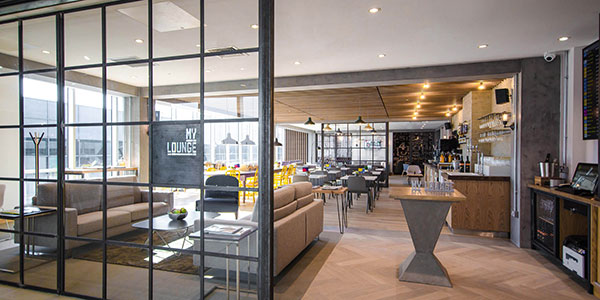 Gatwick Airport has opened a new lounge that has been created specifically for leisure travellers and the new breed of business traveller. Called 'My Lounge', the facility has been designed by No.1 Traveller, which also operates premium lounges in the airport's North and South terminals.
My Lounge, located in North Terminal, includes a games room, a quieter study area and complimentary Wi-Fi, and it is said to be "geared towards the more laid back traveller".
Guy Stephenson, Chief Commercial Officer at London Gatwick Airport, said: "London Gatwick is pleased to embrace innovation and change in being the launch location for this new lounge concept, aimed at the leisure traveller and the savvy new generation of business traveller.
"We strive to bring our passengers the best possible experience when they walk through our doors, and My Lounge is an example of a great product as we compete to grow, complementing the investment in passenger experience that we continue to make."
Earlier this year, Gatwick Airport introduced Business Workboxes near the departure gates to provide a space for travellers to do some last-minute work before boarding their flight, while the airport has also recently launched its passenger-focused Summer of Care campaign to help improve the passenger experience.