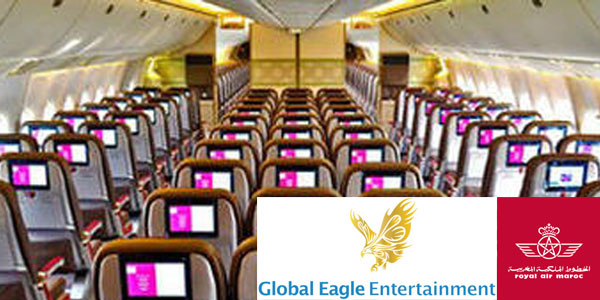 Royal Air Maroc, the national carrier of Morocco, has signed an agreement with Global Eagle Entertainment (GEE), which will see the airline receive customised content, and GEE develop a bespoke in-flight entertainment (IFE) microsite.
GEE, whose Chief Technology Officer & Senior Vice President of Engineering, Aditya Chatterjee, will take part in the Cabin Integration Symposium at FTE Global 2014, will provide both international and local content.
Saïda Najioullah, Marketing Director at Royal Air Maroc, said the "creative and relevant content" will support the airline's strategy of enhancing the overall passenger experience.
The development of a new microsite will allow the carrier to showcase its in-flight entertainment offer to customers before they travel, so they can plan how they will spend their time onboard.
Walé Adepoju, EVP and Chief Commercial Officer at Global Eagle Entertainment, commented: "Royal Air Maroc is an award-winning airline poised for growth and we are proud to support it through our content services. Through this agreement, we are committed to providing a complete range of services and a customised approach to content delivery aligned with Royal Air Maroc's business strategy and passenger experience objectives."