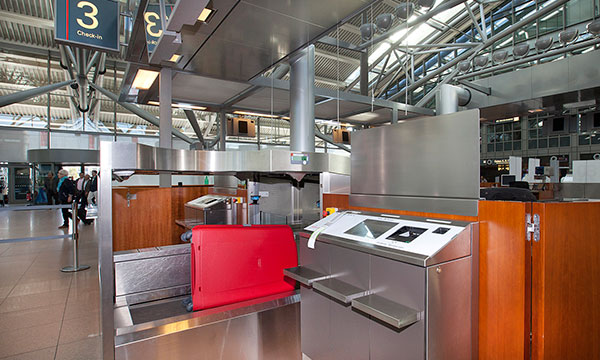 Hamburg Airport has introduced a new common use self-service bag drop system in Terminal 1 for passengers flying with Lufthansa and easyJet. The airport has partnered with Materna GmbH on the installation of the new check-in kiosks and bag drop units.
Passengers who choose to use the self-service option can check-in at a kiosk before proceeding to a bag drop unit, where they must identify themselves using their boarding pass. A self-adhesive bag tag is then printed, which the passenger then attaches to their own bag to complete the bag drop process.
Thomas Lueders, Project Leader for Terminal Management at Hamburg Airport, said: "This enables us to offer our passengers better service thanks to reduced waiting times, shorter walking distances and ease of orientation. We are now entering the next phase optimistically, expanding the self-service infrastructure."
To ensure the new self-service products fit in with the existing terminal infrastructure, Hamburg Airport and Materna also worked alongside a design team from Evans Airport Solutions on the design.