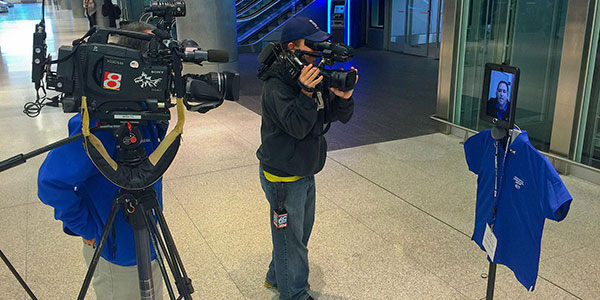 Indianapolis International Airport (IND) has adopted a novel approach to customer service by introducing the 'Double Robot' to roam the terminal and help answer passenger queries.
The 'robot', which has been developed by Double Robotics and looks similar to a segway with an iPad attached, allows Guest Services staff to communicate remotely with passengers in real-time using telepresence technology.
The agent's face appears on the iPad screen and passengers can have a conversation with them as if they are standing face-to-face, just as you would if you were having a conversation via Skype or FaceTime, and the robot can be controlled remotely using a Mac, iPad or iPhone. The most useful feature is the fact that the Double Robot can be used to deal with passenger enquiries outside of normal Guest Services hours.
Mario Rodriguez, Executive Director, Indianapolis Airport Authority (IAA), said: "Great customer service comes in many forms. The Double Robot adds a cutting-edge tool that our staff can use to extend the award-winning service that consistently makes IND the number one airport for service quality in all of North America." It is worth noting that the airport has won Airports Council International's (ACI) award for 'Best Airport in North America' for the last two years.
Michael Wells, President of the IAA board, added: "This initiative combines our staff's longstanding commitment to traditional Hoosier Hospitality with an innovative technology that can multiply its benefits."