Abu Dhabi Airports has inaugurated the new VIP Terminal at Abu Dhabi International Airport, which includes dedicated check-in, baggage and immigration facilities, and a Mercedes Benz limousine service to transfer passengers directly to and from the aircraft.
All passengers, regardless of their ticket class, destination or airline, can pay a set fee (starting at 2,000 AED / approx. 545 USD for 1-2 guests) to use the new facility, which is served by a purpose-built access road. Passengers can also visit any of the seven Royal Majlis lounges, which offer state-of-the-art audio-visual entertainment systems and Wi-Fi zones, as well as a business centre and smoking lounge.
Upon the unveiling of the 924 sqm facility, H.E. Ali Majed Al Mansoori, Chairman of Abu Dhabi Airports, commented: "The main objective behind this new proposition is to enhance the service level offered at Abu Dhabi International Airport to passengers from all travelling classes. Through the new VIP Terminal, Abu Dhabi Airports aims to provide the ultimate in privacy, luxury and security through unique personalised services."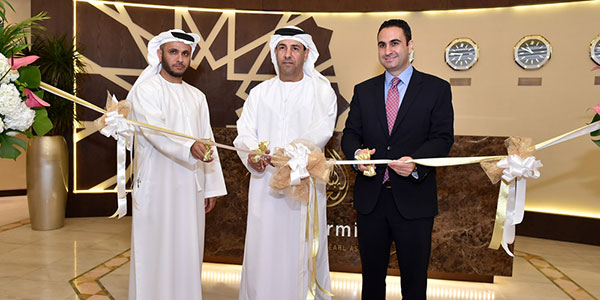 Hassan El-Houry, CEO of National Aviation Services (NAS), the company that will operate the VIP Terminal for Abu Dhabi Airports, said: "NAS is proud to partner with Abu Dhabi Airports once again in our mutual endeavor to offer passengers world class luxury and a unique travel experience. The VIP Terminal will enhance the level of service at the existing Abu Dhabi International Airport and will also provide style and sophistication for travellers, on par with other leading airports around the world.
"With its seamless immigration process, baggage handling services and private limousine services directly to and from the aircraft, the VIP Terminal is set to take "travel in style" to the next level. It is a moment of pride for everyone involved in the dynamic growth of Abu Dhabi International Airport."