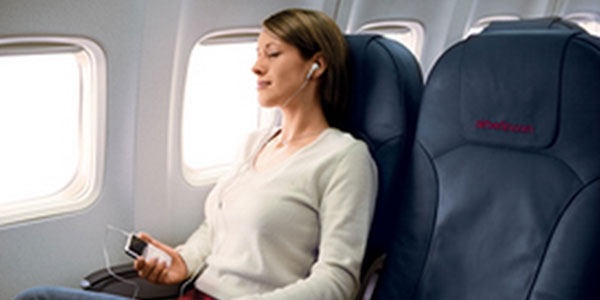 German carrier airberlin has equipped two of its aircraft with onboard Wi-Fi as it starts the three-year roll out of in-flight connectivity across its fleet. The connectivity service is provided by Panasonic Avionics Corporation, and the carrier has also introduced a wireless in-flight entertainment (IFE) offer, which allows passengers to stream movies and TV programmes to their own devices on short- and medium-haul flights.
The two A320s that have already been equipped with the new Wi-Fi service will serve the new Stuttgart-Abu Dhabi and Vienna-Abu Dhabi routes. On these two routes, passengers can enjoy the wireless IFE for free, with Internet access starting from €13.90 for 90 MB of data.
The 'airberlin connect' product also includes a 30-minute browsing option, which costs €4.90, and a Full Flight Package, which includes 120 MB of data and will be charged at €18.90.
Wolfgang Prock-Schauer, Chief Executive Officer of airberlin, said: "With the new Wi-Fi service, our passengers can stay online during the flight and stay in touch with their families, friends and business partners. We will gradually expand the new service to almost the entire fleet. airberlin is the first German airline to offer in-flight Internet access not only on long-haul flights, but also on short- and medium-haul flights. We are very pleased to work together with Panasonic to offer our passengers an innovative Wi-Fi product that further adds to comfort onboard our aircraft."
The investment in wireless IFE by airberlin comes after its German competitor Lufthansa last year decided to install Lufthansa Systems' BoardConnect product on 20 A321s.