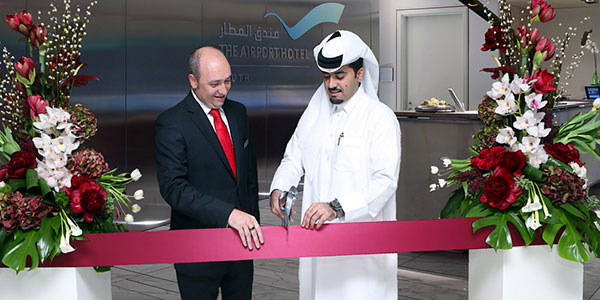 Hamad International Airport (HIA) in Doha has opened its new Vitality Spa, which includes a 25-metre swimming pool, full-service gym, two squash courts, a hydrotherapy bath and three treatment rooms where travellers can have a massage.
The opening of the spa, which any transit passenger can pay to access, coincides with the opening of the new The Airport Hotel. Guests can choose from superior, deluxe and executive rooms, which can be reserved from anything between three and 24 hours.
Badr Al Meer, Chief Operating Officer, Hamad International Airport, said: "The opening of The Airport Hotel and Vitality Spa is another important milestone for Hamad International Airport.
"We are delighted that we can now offer our passengers this sophisticated facility that has been designed with careful consideration of their requirements while they are our guests in Doha."
Philippe Anric, The Airport Hotel General Manager, added: "We are delighted that The Airport Hotel is now officially open for business. Our focus at the hotel is to offer the very best hospitality experience to all our guests whether they are staying with us for one hour or one day. We look forward to welcoming passengers to The Airport Hotel where excellent customer service will always remain our number one priority."