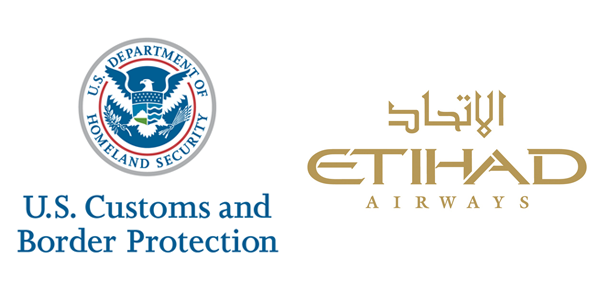 Etihad Airways has announced that its US pre-clearance facility is now open to passengers on the early morning flights from Abu Dhabi to New York-JFK and San Francisco. The pre-clearance service, which allows passengers to clear US customs and immigration ahead of departure, has been available to passengers on mid-morning flights to Chicago, Dallas-Fort Worth, Los Angeles, New York-JFK and Washington DC since January 2014.
The extension of the service to the two early morning flights means pre-clearance is now offered on all of the carrier's US-bound flights from Abu Dhabi. Upon arrival in the US, pre-cleared passengers are treated as domestic arrivals, which means they can avoid the queues at the U.S. Customs and Border Protection checkpoint.
Peter Baumgartner, Etihad Airways' Chief Commercial Officer, said: "We're delighted that from this Thursday (15 January) all air travellers flying to the United States from Abu Dhabi will enjoy the benefits that US customs and immigration preclearance offers.
"Since its opening in January last year, the US preclearance has been extremely popular with air travellers, particularly those from the Indian Subcontinent and Middle East region. More than 325,000 people have passed through the facility, arriving in the United States as domestic passengers."