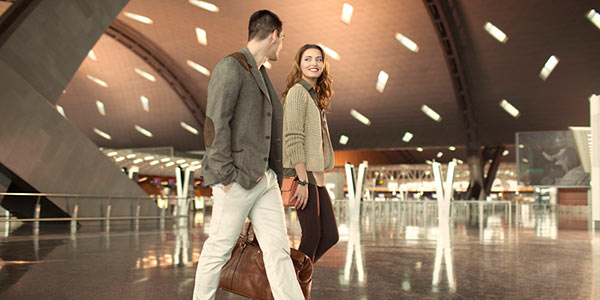 Qatar Airways passengers who are staying at The Airport Hotel at Hamad International Airport (HIA) can now check-in their bags up to 12 hours before their flight departure. The new service means passengers who have an early morning flight can check-in their luggage the night before departure.
The Airport Hotel guests who have a pre-booked reservation can also make use of a dedicated Qatar Airways check-in counter, which is located in the check-in all.
Qatar Airways Group Chief Executive Akbar Al Baker said: "We are delighted to offer yet another exclusive service to Qatar Airways' passengers. The newly announced offering from The Airport Hotel at Hamad International Airport will be a popular new service, adding an enhanced level of flexibility to Qatar Airways' passengers who want to either relax at the hotel and spa before their flight or explore the fantastic five-star facilities at HIA."
Philippe Anric, The Airport Hotel General Manager, added: "We always go the extra mile to make our guests feel welcome and comfortable, and the availability of an early luggage drop will only add a further level of comfort and flexibility to their experience of staying with us at Hamad International Airport."
At the start of 2015, 'solving the cumbersome baggage process' was one of the key points highlighted by FTE that airlines and airports should concentrate on over the next 12 months, so we are delighted to see that Qatar Airways is making an effort to simplify the baggage process for at least a section of its customers.