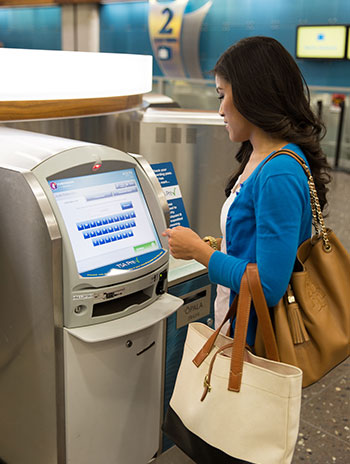 Hawaiian Airlines has achieved Platinum status for Fast Travel implementation, recognising the carrier's efforts to use self-service to help simplify and expedite the travel experience for passengers.
Platinum status is awarded by IATA to airlines that offer four or more Fast Travel compliant solutions to at least 80% of their passengers. These Fast Travel solutions are: Self check-in and/or automatic check-in; Bags ready-to-go; Document check; Flight re-booking; Self-boarding; and Bag recovery.
Bret Ranoa, Senior Director, Airport Customer Service, Hawaiian Airlines, said: "We are very pleased to have obtained the Platinum level certification and are proud to be the first airline in the United States to do so. Hawaiian is committed to giving our guests technology driven choices and feel that the Fast Travel certification provides a standard so guests receive a consistent level of self-service regardless of what airline they are flying or where they are travelling in the world."
Tom Windmuller, IATA Senior Vice President, Airport, Passenger, Cargo and Security, added: "I congratulate Hawaiian Airlines for its leadership in bringing these passenger-pleasing solutions to its customers. Fast Travel is a win-win for passengers and the air transport industry. Surveys consistently show that many flyers prefer the greater convenience and control that self-service options provide for them, while airlines and airports benefit from greater efficiency and better use of increasingly congested terminal real estate."
Meanwhile, Windmuller has also confirmed that regulatory cooperation in Brazil and the US will enable airlines in the region to embrace Bags ready-to-go, which includes self-tagging and home-printed bag tags. Advancements in this area have previously been limited by regulatory restrictions.
"We welcome the regulatory cooperation in Brazil and the US that will enable airlines to expand the suite of Fast Travel benefits offered to air travellers," Windmuller said. "We look forward to similar cooperation in other jurisdictions, clearing the way for airlines and airports to implement more Fast Travel solutions around the globe."