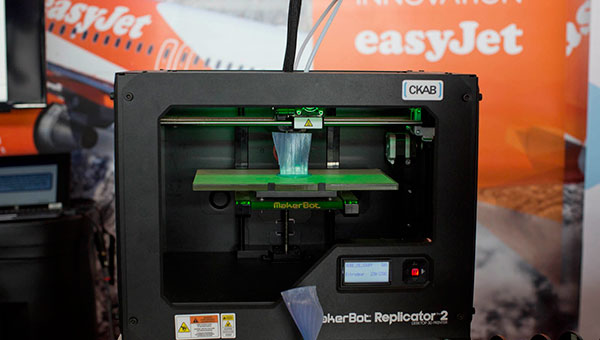 easyJet has announced that it is investing in a raft of new technologies to improve its operations, and among them is 3D printing, which will be used to replace parts in the cabin.
A release issued by the carrier said 3D printing is being trialled to "replace parts within the cabin like arm rests to speed up the replacement process and reduce the storage of spares".
The carrier also said it has successfully completed automated drone inspection of one of its aircraft, and it now plans to bring drones into service in its engineering bases across Europe within 12 months. easyJet says the tests prove that pre-programmed drones could help reduce the number of hours an aircraft is out of service after events such as lightning strikes compared to manual inspection.
These announcements follow recent investment in digital innovations, including an enhanced Mobile Host app to offer personalised, location-specific messaging to passengers at Gatwick Airport, and a new Apple Watch app.
Carolyn McCall, Chief Executive of easyJet, explained: "All of this work is aimed at further increasing reliability of our aircraft and therefore improving our passengers' experience."