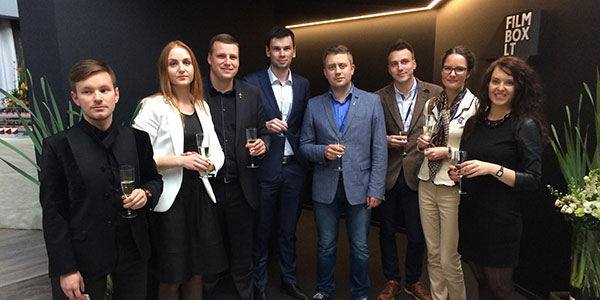 A new airport cinema is now open at Vilnius Airport, where departing passengers can watch Lithuanian short feature films, documentaries and cartoons while they wait for their flight. The airport has collaborated with the Lithuanian Film Centre to open the FilmBox LT cinema, which can be accessed by passengers for free.
Gediminas Almantas, CEO, SE Lithuanian Airports said: "Vilnius Airport is not just an infrastructure, it is also the space where passengers spend a lot of time. We care about our passengers and their good mood, therefore we have established the cinema, where passengers will have an opportunity to relax before the flight as well as to become familiar with the Lithuanian cinema."
Liana Ruokytė-Jonsson, Head of Film Distribution, Information and Heritage Division of the Lithuanian Film Centre, added: "We are very excited the airport has let the Lithuanian culture and the works of young cinema makers in. This is one of the finest examples in Lithuania and elsewhere of how business and cultural institutions can cooperate by focusing on feelings and experiences of people rather than profit."
While an airport cinema is a novel and welcome concept, Vilnius Airport is not the first airport to open such a facility. Hong Kong International Airport has a UA IMAX Theatre in Terminal 2, and Changi Airport has free to access movie theatres in Terminals 2 and 3.