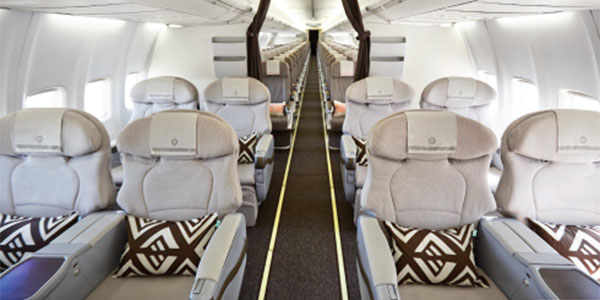 Fiji Airways will soon offer all Business Class passengers flying on its Boeing 737 aircraft iPads pre-loaded with movies, TV shows and music. The service will be rolled out from 1st November, and will include complimentary access to more than 20 movies.
David Bowden, Fiji Airways' Acting CEO, said: "This is an exciting product upgrade for Business Class guests on our B737 fleet, and will offer them convenience and choices we haven't been able to offer before on this aircraft type.
"This new audio-visual enhancement will be an on-demand service, include the latest movies and TV shows along with the classics." He said the introduction of the service will help to put the B737 Business Class experience on par with that on the carrier's A330s.
The introduction of the iPads on the B737 fleet follows the signing of an agreement with Global Eagle Entertainment (GEE) for provision of IFE content, covering both B737s and A330s.
"Fiji Airways is stepping up its content game with a creative approach that is on par with other leading airlines," said Amir Samnani, Senior Vice President of Content Services at GEE. "Both Fiji Airways and Global Eagle are committed to a whole new level of content delivery and game-changing innovations focused on providing the very best passenger experience."