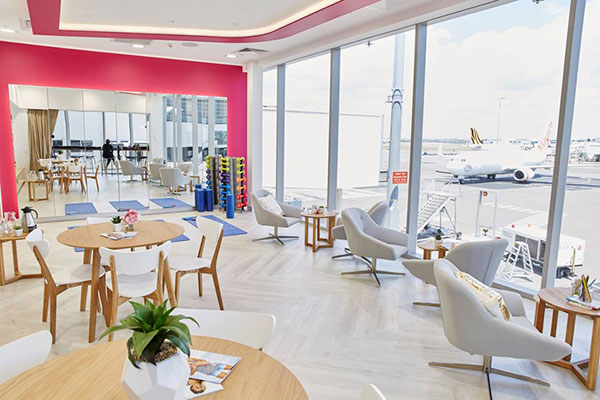 Sydney Airport has partnered with Australian activewear brand Lorna Jane to launch a branded Active Living Room in the T2 Domestic terminal.
Open to both departing and arriving passengers, the Lorna Jane Active Living Room offers a dedicated space for passengers to take part in yoga or strength sessions, an area to stretch, a place for travellers to enjoy a nourishing snack during their journey and a clothing store.
According to Glyn Williams, Sydney Airport's General Manager, Retail, the new facility has been introduced in response to customer feedback and changing traveller demands. He explained: "The Lorna Jane Active Living Room is a global airport first for Sydney Airport and the unique health and wellbeing offering forms part of our wider improvements programme designed to create an enhanced airport experience for passengers.
"The new space affords our passengers an opportunity to experience a greater sense of wellbeing within the airport environment. Concepts like (this) directly address the growing needs of the modern travellers for an increase in healthy food options, enhancing value and choice, and we're excited to have them on board at Sydney Airport."
Lorna Jane Active Living Rewards Members can access the new facility for free, while classes cost AUS$12 for non-members.