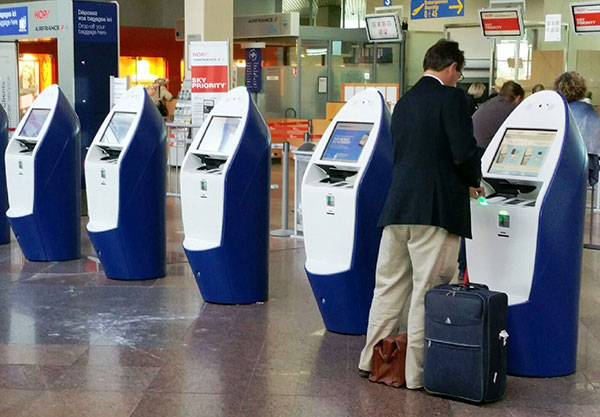 A new generation of kiosk, which has been jointly developed by Air France-KLM and technology provider SITA, is now in operation at Paris' Charles de Gaulle and Orly airports as well as Amsterdam Airport Schiphol. In total, 765 of the new kiosks will be installed at 50 airports served by Air France-KLM.
In addition to self-service check-in, the kiosks include a number of new features, including 'chip & pin' and contactless payment functionality, which allow passengers to pay for flights, upgrades, meals and other ancillary services. They have been designed with future developments in mind. For instance, NFC payment functionality can be added at a later date.
Each kiosk is also equipped with extra storage for tags to support the move to self-tagging, while audio and camera features enable remote support from airline staff.
Nicolas Nelson, Vice President Distributed Services IS Group, Air France-KLM Group, said: "The New Generation Kiosk project is a strategic project for Air France-KLM, aimed at significantly improving the customer experience in 50 airports worldwide. With these 765 state-of-the-art kiosks from SITA, we are providing a solution that will improve the self-service experience for check-in, self-tagging and baggage recovery.
"The initial feedback from our customers and station managers is very positive with reports of increased availability, better user interface and improved self-use ratios. This was a complex project that deserved full attention from SITA and Air France-KLM experts and management. At the end of the day it has proved to be a real success."