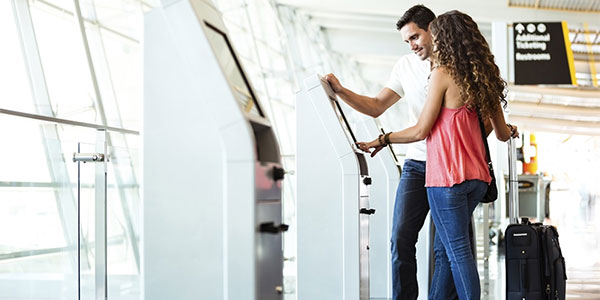 New self-service check-in kiosks will soon be installed at Bahrain International Airport as part of its drive to implement IATA's Fast Travel initiative.
Four of the new kiosks – AirportConnect S4 Kiosks from SITA – will be installed in the economy check-in area, and two more will be installed in the first and business class check-in area.
SITA will also provide the airport with its AirportHub shared connectivity platform, which will enable airlines to migrate their back offices from legacy or direct connections systems to a cloud-based communication link.
Mohamed Yousif Al Binfalah, Chief Executive Officer of Bahrain Airport Company, said: "This project is the first step towards the company's vision of implementing the IATA Fast Travel initiative, which will significantly enhance the passenger experience at Bahrain International Airport. This initiative will offer benefits of self-service check-in to passengers to facilitate the passenger journey."
Refuting claims from some quarters that the lifespan of self-service kiosks is limited, Hani El-Assaad, SITA President, Middle East, India and Africa, stated: "Kiosks have proven to be an extremely versatile interface for a wide range of airport functions and services."