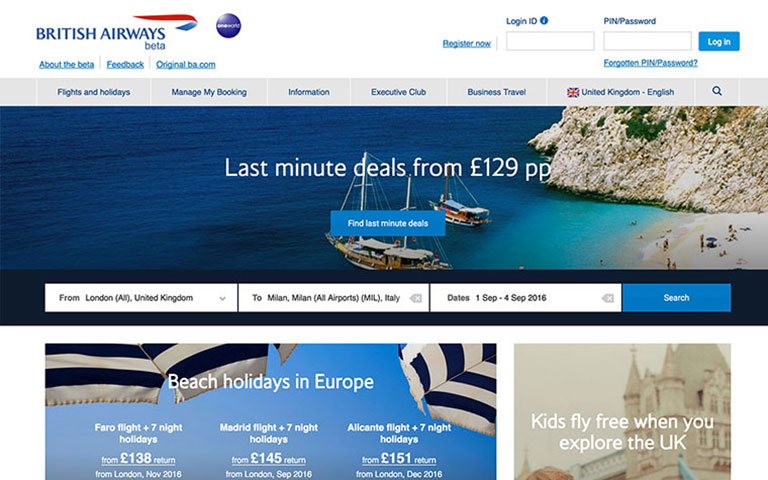 British Airways (BA) is currently testing its new, refreshed website which aims to provide a much cleaner and user-friendly experience for passengers.
The new design, which is currently in beta, features many new updates. These include a completely refreshed homepage with a drop-down calendar, a new end-to-end search and booking flow for a number of short-haul flights, and a shopping basket so users can easily change their search during the process. The payment page has also been improved by auto-filling payment details for Executive Club or logged-in users, if they wish to save them.
A select number of people are being invited to test the new beta website, whilst the majority continue to use the current website. The beta testers will give feedback which will be reviewed by BA and will affect future changes. The airline has also said that new features will be coming as the trial continues.
Sara Dunham, British Airways' Head of Marketing and Direct, said: "This is a significant milestone in our continuing work to make ba.com better, simpler and more intuitive for our customers. To make sure we are getting it right for our customers, we have selected at random a small group of them who will be offered the opportunity to opt in to experience the new beta home page, and we will use their feedback to further develop and fine tune the experience for future customers.
"Building on our long history of innovation, we continually look to improve ba.com by adding in extra functionality, more options and a great user experience, allowing British Airways' digital presence to maintain its lead with the very best premium brands."