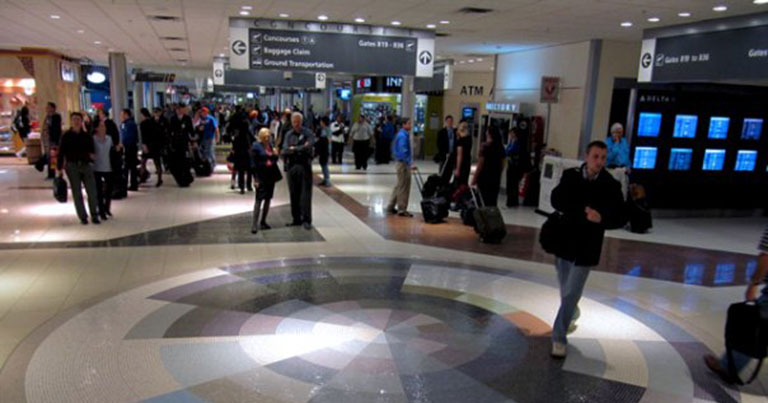 Hartsfield-Jackson Atlanta International Airport (ATL) has revealed that passenger wait times during the security screening process have significantly reduced, after efforts to speed up processing at the checkpoint.
In July, 96% of wait times were less than 20 minutes, which is the lowest since personnel at the airport started collecting this data in 2009. The average wait time was lower than in June and May 2016, when 73% and 63% of passengers respectively experienced a wait of less than 20 minutes. In comparison, in July 2015 only 67% of the wait times were less than 20 minutes.
These improvements have come as a result of the airport's efforts to reduce the time taken to complete the security process. Earlier this year, Delta financed the introduction of two new automated lanes at the South Security Checkpoint, which has increased screening efficiency by 30%. There has also been work with the Transportation Security Administration (TSA) to add a canine team, increase staff and rework staff schedules, and there continues to be daily communication between TSA and ATL.
Interim General Manager at ATL, Roosevelt Council, Jr., said: "The reduction in wait times speaks volumes about the effort put forward by our staff at ATL. In addition, we continue to work with our airline partners and our colleagues at TSA to provide a safe, efficient travel experience."
Mary Leftridge Byrd, TSA Federal Security Director for ATL said: "This is a true reflection of the strength of partnership and collaboration with the airport and airlines. The success over the summer travel period certainly includes the hard work of every staff member and facet of the TSA Atlanta workforce and support provided by our headquarters. It's been all hands on deck."