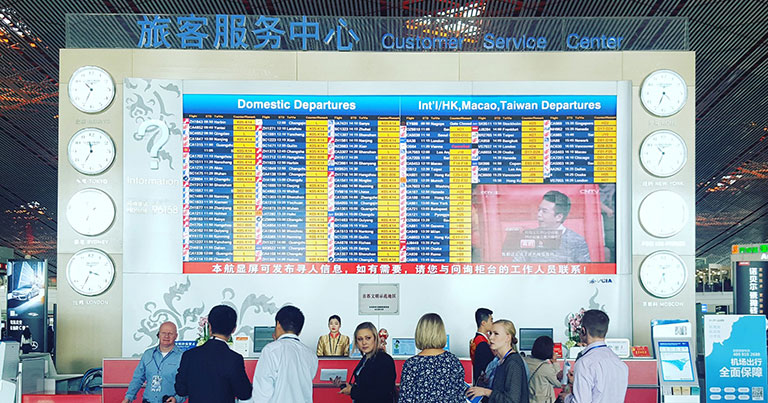 Finavia has announced that it will be starting a staff exchange programme with Beijing Capital International Airport later this month as a way to improve the service offered to Chinese passengers.
The staff will be learning about Chinese service culture as part of the two-week programme and will bring the new skills to Helsinki Airport. Beijing Airport staff will then visit Helsinki in spring 2017 before the next group of staff from the Finnish airport travel to Beijing this time next year.
This staff exchange programme has been introduced after Finavia and Capital Airports Holding Company entered into a cooperation agreement in January, which saw Helsinki and Beijing Capital airports become sister airports.
Kaarina Soikkanen, Director of Administration and Personnel, Finavia said: "It is fantastic for our staff to visit the world's second largest airport and to see its day-to-day work and practices first-hand. We're looking forward to a unique, useful and unforgettable experience.
"Our staff will participate in practical tasks in several units and get to learn Chinese service culture and the needs of Chinese passengers from varying points of view. We hope to bring home new insights and practical skills on how we can better serve Chinese passengers at Helsinki Airport and our other airports, for example in Lapland."
The number of Chinese passengers using Helsinki increased by 50% during 2014-15. To help better serve the needs of Chinese travellers, Finavia also introduced a Chinese-speaking guide service earlier this year. The airport operator has also been increasing the number of Chinese-speaking store staff at Helsinki Airport.