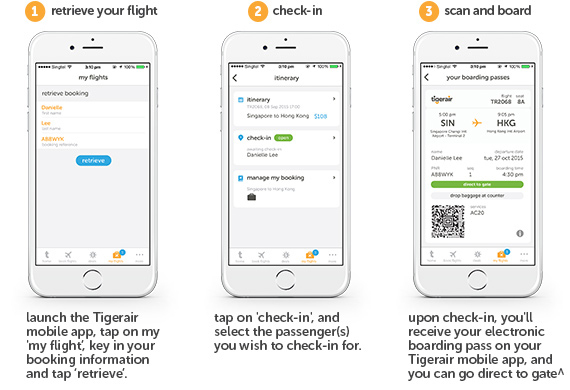 Tigerair Australia has unveiled two new product enhancements designed to make flying with the airline easier and more convenient than even before.
For the first time, Tigerair has introduced mobile boarding passes, enabling customers to use their mobile devices to book, check-in and board their Tigerair service.
Adam Rowe, Commercial Director, Tiger Australia, comments: "Travellers can manage their entire Tigerair journey from the palm of their hand, thanks to the introduction of mobile boarding passes. This important enhancement guarantees our customers have access to a seamless, integrated mobile experience from the time of purchase to boarding."
Tigerair passengers that check-in at tifgerair.com.au can choose to receive a mobile boarding pass directly to their mobile device via email or SMS. The airline has also introduced an Apple iOS Passbook Wallet version of the mobile boarding pass for iPhone users.
Additionally, customers are now able to add a hotel reservation to their upcoming trip while booking a flight from the Tigerair Australia website. This new feature has been made possible thanks to Tigerair's ongoing partnership with Booking.com, the world leader in booking hotels and other accommodations online.
"The introduction of mobile boarding passes and the option to secure accommodation at the same time as purchasing a flight with Tigerair are the latest in a long line of product enhancements designed to make flying Tigerair easier and more enjoyable than ever before," adds Rowe. "We are also confident our customers will enjoy the ability to book accommodation through Booking.com as part of the flight booking process. Booking.com has thousands of accommodation options in Tigerair destinations across Australia and Bali, catering for every traveller's budget and taste. The team at Tigerair Australia is pleased to be able to roll out these innovations just in time for the upcoming busy travel period."