The 2nd Future Travel Experience Ancillary Awards will recognise the most pioneering airlines that have tapped into digital advancements to create new ancillary revenue streams across the passenger journey.
Three FTE Ancillary Awards – Gold, Silver and Bronze – will be presented during the FTE Ancillary & FTE Europe Networking Party in Dublin. The awards will recognise airlines that have taken on a leadership role by embracing digital advancements and collaboration to increase ancillary revenues throughout the end-to-end travel experience – from booking, check-in and the airport experience, to on board the aircraft and following the passenger's arrival at their final destination.
The submission process will open soon.
Gold Award – Finnair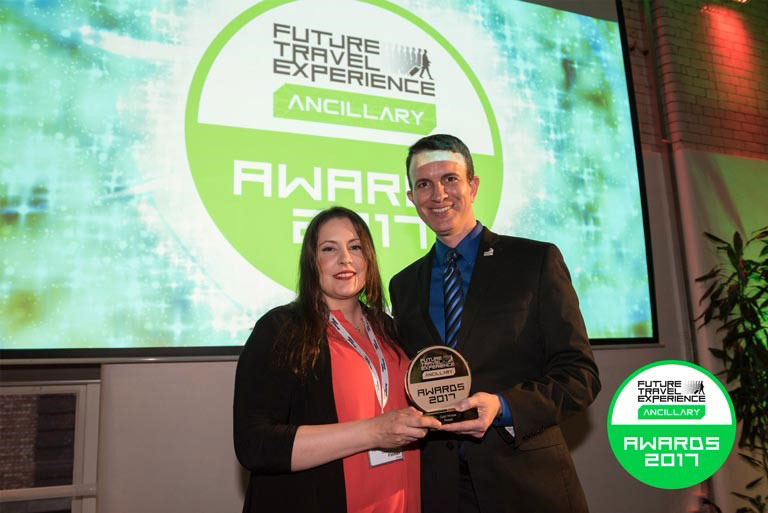 Tiina Honkanen, Ancillary Product Expert, Finnair, was presented with the Gold award by Joe Leader, CEO, APEX & CEO, IFSA.