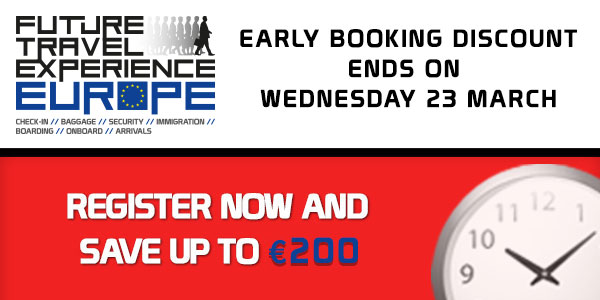 If you're planning to attend Future Travel Experience Europe 2016, make sure you register before midnight (GMT) on Wednesday 23 March to take advantage of the early booking discount, which offers a €200 saving on the standard registration rate.
FTE Europe 2016, which will take place at the RAI Amsterdam from 25-26 April, promises to be the region's most forward-thinking passenger experience event this year and if you are planning to attend, time is quickly running out to take advantage of the early booking discount!
Based around the theme of "Passenger Experience 2025", FTE Europe 2016 provides a unique platform to explore how new and emerging technologies are impacting the end-to-end travel experience, and what airlines, airports and their partners should be doing now to ensure they are well positioned to take advantage of all of these game-changing developments over the course of the next decade.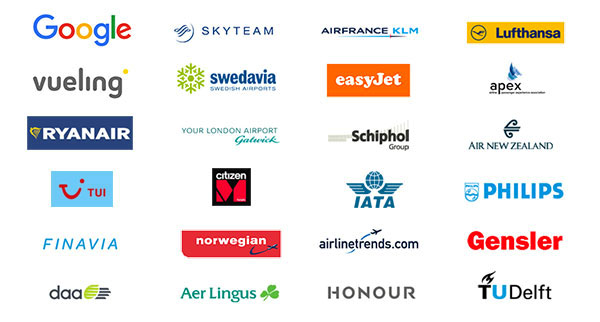 Delegates will have access to the 'On the Ground' and 'Up in the Air' conference streams, inspirational keynotes from Philips Head of Design Pierre-Yves Panis and SkyTeam CEO Perry Cantarutti, an exclusive Air France-KLM Innovation Symposium, the Co-creation Forum Europe, an Insight & Innovation Symposium, an end-to-end exhibition of the very latest technologies and services, and a social agenda based around the world famous King's Day celebrations.
The ever-growing speaker list includes senior experts from the likes of Google, IATA, easyJet, CitizenM, Vueling, daa, Air France-KLM, Schiphol Group, Ryanair, Gatwick Airport, Finavia, Lufthansa, Air New Zealand, Aer Lingus, TUIfly Netherlands, Norwegian, B/E Aerospace, TU Delft, Honour Branding and APEX. FTE Europe 2016 is being delivered in partnership with KLM, SkyTeam, Transavia, IATA, Netherlands Aerospace Group, the Airline Passenger Experience Association, TU Delft and airlinetrends.com.
» Find out more about FTE Europe 2016