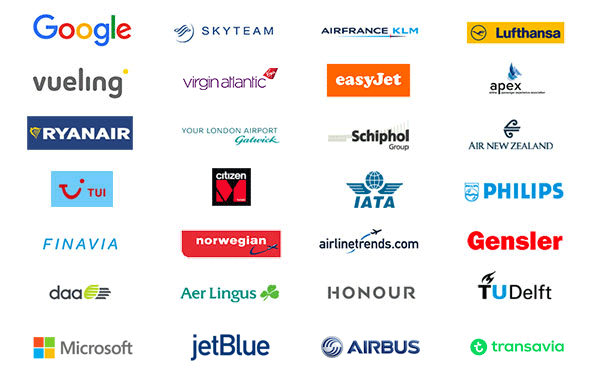 More than 45 customer experience leaders from airlines, airports, technology giants and the wider travel industry are confirmed to address delegates at Future Travel Experience Europe 2016, which will take place at the RAI Amsterdam from 25-26 April.
A unique, boutique show, FTE Europe 2016 is Europe's only end-to-end passenger experience event and provides an unrivalled platform for all air transport industry stakeholders to collaborate closely to prepare for the technologies and trends that will shape tomorrow's travel experience. The theme of the event is "Passenger Experience 2025" and delegates will have access to inspirational keynotes from the likes of Google, Microsoft, Philips, Virgin Atlantic and SkyTeam, the "On the Ground" and "Up in the Air" conference streams, the end-to-end exhibition, and a unique social and networking agenda.
Also confirmed to speak are senior figures from the likes of Air France-KLM, IATA, Transavia, Ryanair, easyJet, CitizenM, Vueling, JetBlue, daa, Schiphol Group, Gatwick Airport, Lufthansa, Finavia, Air New Zealand, Capgemini, TU Delft, Aer Lingus, airlinetrends.com, APEX, TUIfly Netherlands, Norwegian Air Shuttle, Airbus and Honour Branding.
Online registration will close at 16:00 GMT on Friday 22 April. Register online today!
» Find out more about FTE Europe 2016
» View the list of organisations registered to attend