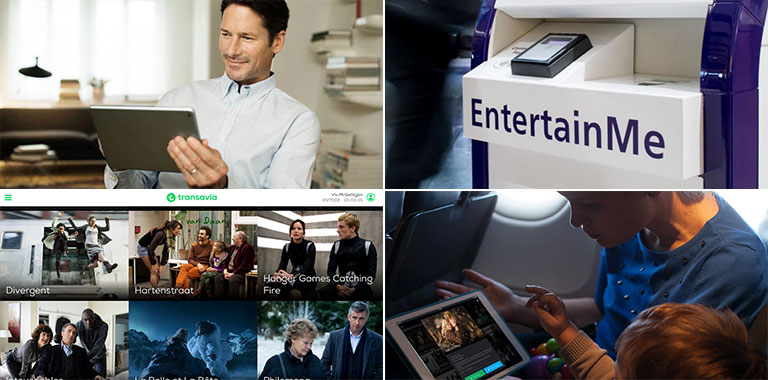 In-flight entertainment (IFE) has long been an integral part of the air travel experience. A wide array of content delivered on a high-spec screen can help to make a long flight a far more enjoyable experience. On the other hand, spending hours on end with no access to entertainment can make for a laborious journey.
Increasingly, airlines that have avoided offering IFE in the past – mostly low-cost carriers (LCCs) and those operating short-haul networks – are starting to take advantage of technological developments to offer entertainment content in various forms. In fact, the landscape is changing so rapidly that travellers are starting to question why some airlines, regardless of their business model or the length of the flight, are failing to offer at least some form of digital entertainment.
Portable, scalable onboard networks, such as those adopted by the likes of XL Airways, Iberia Express, Estonian Air and Arkefly and which allow passengers to stream content to their own devices in-flight, have quickly gained traction, but some airlines are taking a slightly different approach.
Take Air Serbia, for instance. Until recently, IFE wasn't a part of its passenger experience portfolio but the recent launch of the new 'Elevate Play' streaming service means those flying on A319- and A320-operated flights will have access to movies, TV shows, games and music via a dedicated app. The airline's CEO, Dane Kondić, said the introduction of IFE on short- and medium-haul flights is part of the wider strategy to "become the leading airline in the region".
The Serbian national carrier is not alone in taking an app-based approach. Canadian carrier Air Transat offers a pre-flight content download service, while Transavia also offers something similar, albeit with a different provider.
IFE content at the airport
However, for those who are not quite as organised and don't manage to download any content before leaving home, other solutions have emerged. If you're flying with SWISS from Geneva Airport, you can now – well, for the next three months at least – download content to your smartphone or tablet while waiting at the gate or in a lounge.
The new 'SWISS e-media' service allows passengers to access a variety of content via a dedicated Wi-Fi network. If you download the SWISS e-media app, you can also download content to watch in-flight. The service has been developed in partnership with SITA, which is also responsible for the installation of 'EntertainMe' kiosks at London Heathrow's Terminal 5.
These kiosks host a variety of free and paid content and are located at gate level in the T5A satellite. Passengers can simply connect to the EntertainMe Wi-Fi network, browse and select their content, and pay at the kiosk using ApplePay or with their contactless credit or debit card. Once they have downloaded the content, they can enjoy it during their trip without needing access to Wi-Fi or data services. The movies offered are rentals and have limited validity.
According to the airport: "The service is targeted at short-haul passengers who will not have access to onboard entertainment." Elsewhere, another UK airport, Gatwick, has previously explored the viability of offering movie downloads via a Wi-Fi connection in South Terminal.
The interest being shown by airports in this space is certainly interesting. IFE has traditionally been the remit of airlines, but airports clearly see an opportunity to get in on the act and perhaps make some additional revenue from the sale of content to passengers preparing to board an IFE-free flight.
A year or so ago the discussion was all about the impact that wireless IFE will have on embedded systems, but the question is now much broader. IFE apps, entertainment kiosks and pre-flight downloads are giving travellers more choice than ever before. Being stuck on a flight with no access to any entertainment – even a short-haul flight with an LCC – could soon become a distant memory.