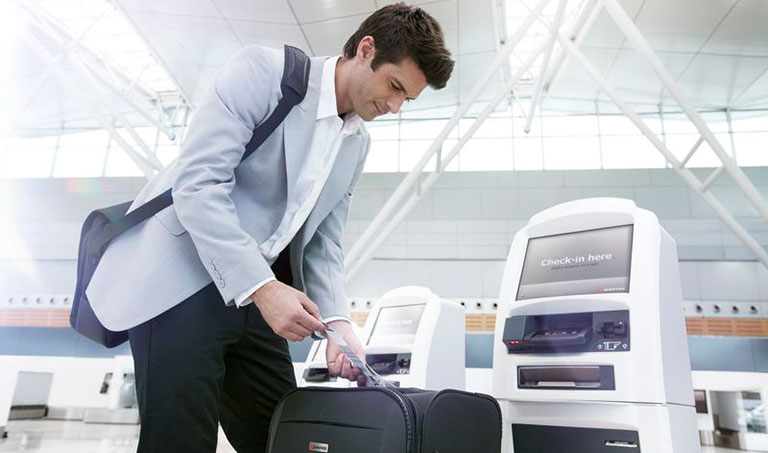 Terminal design is continuously changing as airports use new technologies to provide the best experience for travellers. Dennis Tierney, Vice President of Membership and Customer Experience at oneworld, gave FTE an insight into current passenger demands, changes in terminals over the last decade, and how they could look in the not-too-distant future.
Passenger demands
When discussing what passengers want from a terminal, Tierney said: "Our customers want convenient travel through an airport. With normal operations, the passenger will have a brief airline staff engagement if a bag needs to be checked, will proceed through a minimally invasive security experience, and have a desired amount of time prior to departure for dining, shopping, experiencing a lounge environment or other preferred activity.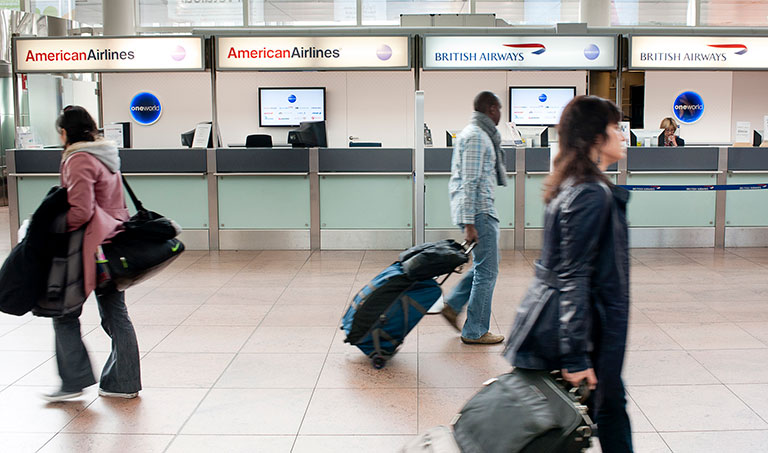 "The passenger wants ready access to information about his/her flight operation (gate, departure time) and easy access to the gate and boarding process at the appropriate time. In the event of an abnormal operation, the passenger also wants ready access to alternative transportation arrangements, as necessary. Alliance benefits for our most frequent travellers are usually presented in terms of 'comfort' and 'convenience' but often really translate into 'time'."
Furthermore, Tierney highlighted four key areas for passenger demands: reduced pain points, passenger control of the process, fully integrated experience and an enhanced experience.
For reduced pain points, he said that the access to security and immigration should be logical part of the passenger flow at the beginning of the terminal experience, and the baggage claim and options for local transport need to be clearly indicated at the end of the experience.
In terms of passenger control over the process, he highlighted the use of technology in terminals. For airports without such technology, there should again be clear indication where various services are, in multiple languages, too.
The fully integrated experience means that the movement through the terminal should be seamless and "customers are not interested in making the distinction between the role of the airline, airport authority or regulators". He added: "This will require a paradigm shift; there is no single owner of the customer, rather, a community needs to collaborate on the end to end experience."
Tierney said the passenger should have a "unique experience" that is reflective of the city they are in. He said: "The airport is an extension of the city and sets the tone for what is offered." This reflects a point recently made by LaGuardia Gateway Partners CEO Stewart Steeves.
Changes in terminal design
Regarding changes in terminals, Tierney compared how an airport would have functioned in 1996 compared to 2016. He picked out arriving at the airport, checking in a bag, security, retail, departure area and arrival at your destination.
In terms of arriving at the airport, the major change has been the increased importance of creating ground transport links. Airports have incorporated near-by light rail, underground and intra/inter-city stations, whilst maintaining parking lots as a source of revenue.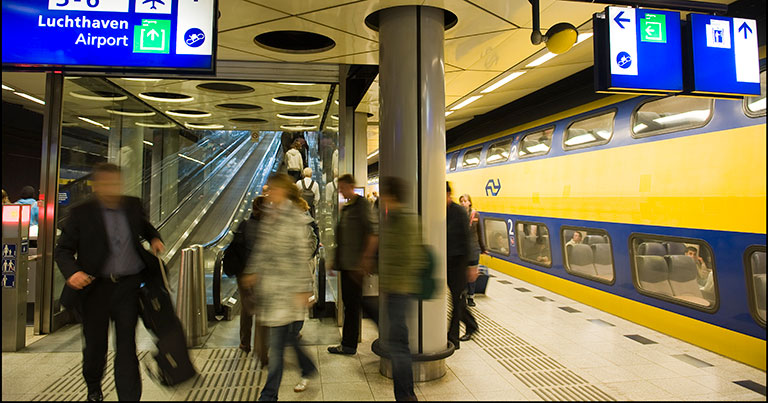 The process of checking in bags has gone from relying on a member of staff behind the desk to encouraging passengers to use self-service machines. Many of these now include credit card slots so passengers can easily pay if their luggage is over the limit.
Security has increased significantly since 9/11. Before this, Tierney pointed out that the only security check was a metal detector and that family and friends were able to walk with the traveller up until the gate. He added that security has probably now hit "the peak of complexity".
The number of retail outlets has increased, whereas in the past there were only a few duty free shops. He also said that some of the transactions in the airport terminal now make use of tablets instead of traditional cash registers. The departure areas in 1996 were able to accommodate wide-body aircraft but not many could be used with double-deck aircraft, or to hold several hundreds of people. Other changes to the departure gate design have been influenced by security and also there are now self-boarding options.
Claiming bags at your destination airport has not changed much in the last 20 years, apart from larger conveyer belts. He said: "In my experience, directional signs at some airports are still lacking – and the complaints about that will decrease as passengers have this information in the palm of their hand."
Tierney also added: "The 2016 airport design has changed from 1996 due to regulatory (most security) changes, new aircraft designs, and customer expectations driven by technology. The 2016 airport has every opportunity to provide an experience which does not make anyone long for the good old days of 1996."
Future of terminal design
Offering his thoughts on the future of terminal design, Tierney said: "The key trend driving future terminal design is the shift from passenger comfort to passenger expectations of travel technology. In the next 10 years, nearly every traveller will expect every aspect of the travel experience to be delivered through the palm of his/her hand.
"The 2020s passenger should experience, in a word, self-service. This changes the check-in area, the retail options, the boarding experience and recovery from service abnormalities. Even older, existing structures can be appropriately re-purposed for our 2020 passenger."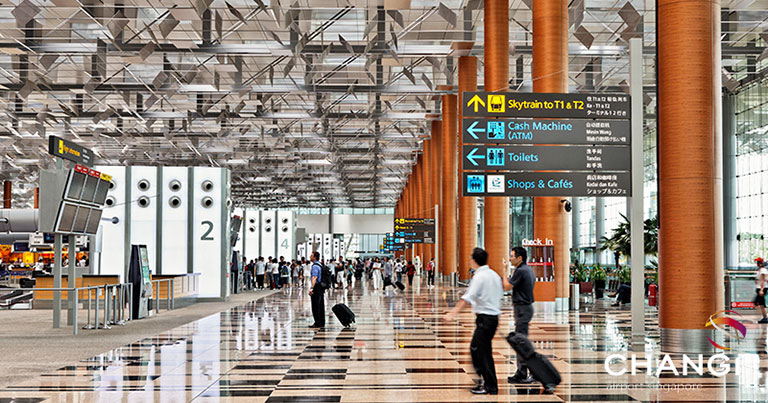 Tierney again highlighted four categories: a shift in terminal facility use, supported by virtual reality, ease and transfers. For the shift in terminal facility use, he said that he expects more airports to use smaller check-in areas, with the use of self-service kiosks, self-bag tagging and bag drop. He expects airports to incorporate virtual reality so passengers can see translations for directional signs for example, or have a virtual assistant to remind them of aircraft departure time.
For ease, he discussed the idea of airports and airlines working more closely together to deal with disruptions. He added he expects there to be "an airport eco-system that factors customer demands when things go wrong – airlines and airports communicating more effectively to anticipate and react to off-schedule operations, greater entertainment facilities and accommodation".
For transfers, he referred to the use of single token travel to ensure faster and more seamless transition through the terminal.
The future looks very bright for terminal design, especially if these changes come to fruition. Technology developments are making all of this possible and this, along with security changes, is one of the main reasons why airport terminals are so different today, compared to 20 years ago. It will be very interesting to witness the continuous enhancements to passenger experience as these technology developments make their way to the terminal.