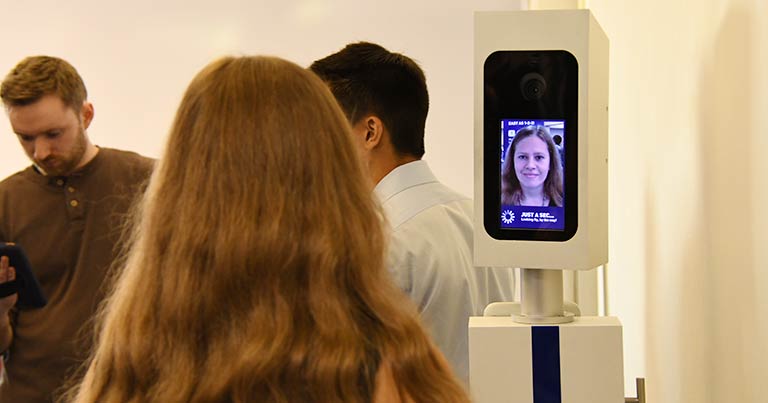 Sponsored advertorial, authored by Sean Farrell, Portfolio Director, Air Travel Solutions, SITA
Accurately checking travel identities while facilitating self-service remains one of the air transport industry's biggest challenges. For airlines and airports technology holds the key to unlocking a smoother passenger journey while ensuring security remains top priority.
SITA technology is at the frontline of ID management at airports all around the world. We are helping airlines, airports and governments make the most of new and emerging technologies. In many cases we are incorporating mobile services to create solutions which ensure secure, seamless, self-service ID management throughout the passenger journey.
We're also paving the way towards a future where your face is your passport making travel easy every step of the way. Earlier this year we took a major step forward to make this a reality.
"Board in a snap"
Working with JetBlue and the US Customs and Border Protection (CBP), SITA started testing a new paperless and deviceless self-boarding process. This was part of ongoing trials to implement the US biometric exit process. JetBlue became the first airline to integrate with CBP to use biometrics and facial recognition technology to board passengers in a single step at the gate.
JetBlue passengers who opt in during the boarding process can put away their boarding passes and devices and simply step up to the camera for a quick photo. The custom-designed camera station connects to CBP to instantly match the image to passport, visa or immigration photos in the existing CBP databases and to JetBlue's systems to verify the passenger's flight details and complete the boarding process.
The trial at Boston Logan Airport is proving to be hugely successful. When given the option, the vast majority of passengers choose to "board in a snap" by simply stepping up to a camera without having to show a boarding pass, passport or any other papers. SITA's biometric scanning technology has also proven to be very accurate with close to 100% match-rate contributing to an efficient, pleasant and seamless experience.
The JetBlue trial shows how technology can make the boarding process simple and seamless for the traveller, while enhancing US national security through the implementation of biometric exit checks. The early results are proving promising, complemented by positive initial feedback from JetBlue customers and crew members.
In the coming months, SITA will continue to work with JetBlue and other airlines to build on the success of this trial at Boston Airport, expanding to other airports in the US.
This is a key area where we at SITA deliver real value to the wider air transport community. Leveraging our presence and airport expertise along with our proven self-service technology and mobile and biometrics technologies we deliver integrated solutions. We are working together with governments, airlines and airports to speed up identity checks for passengers.
Biometrics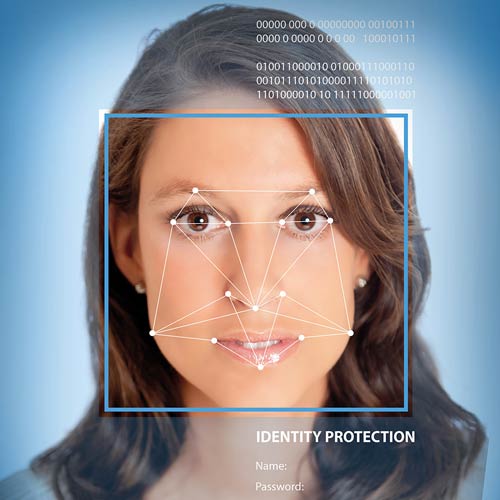 We are committed to developing new self-service solutions for passengers and leveraging biometric technology is central to this approach. The JetBlue trial shows that we can adjust and meet the requirements of different countries and jurisdictions without compromising the passenger experience.
SITA recognises the opportunity to use existing common-use infrastructure in airports today to integrate biometric identification into one seamless self-service experience. Our Smart Path™ solution allows passengers to move through the airport and board the aircraft seamlessly.
SITA Smart Path is delivering a remarkably simple but effective solution, designed to seamlessly integrate with existing airport and airline infrastructure. A passenger's biometric details are captured through a facial scan at the first touch point in his/her journey. The biometric record is checked against the passenger's travel documents and a secure single token is created. From this point they can use their biometric (face) as identification at each additional step of the journey – from check-in to the aircraft.
We continue to demonstrate the functionality of this robust technology in a variety of scenarios and with numerous partner airlines, airports and governments. One of the more recent deployments is at Brisbane Airport where Air New Zealand passengers can use Smart Path at check-in and boarding. This new approach to identity management is fast becoming a reality and is available today.
Mobile matters
Mobile is an integral part of the future of ID management, especially in the move to incorporate ID management into the self-service passenger journey. Smart Path for example enables mobile enrolment by passengers. And there are other examples.
Airports are now exploring how their mobile apps can support ID management and border checks. Earlier this summer, SITA helped Miami International Airport become the first airport in the world to bring the convenience of Mobile Passport Control – the fast entry process into the USA – into its own airport app experience.
US citizens and Canadian visitors arriving into Miami can now use the airport's mobile app to submit their passport information and answer CBP inspection-related questions prior to arrival at the border control point. The service does not require pre-approval and is free to use.
Miami was awarded "Best Immigration Initiative" at the FTE Global Awards for this ground-breaking initiative in September.
SITA's design ensures the CBP certification requirements are met, which significantly reduces the certification process and implementation time for customers. Today the software development kit from SITA is available to any international airport in the USA or any airline flying passengers to the USA. This allows them to easily integrate the functionality into their existing apps with minimal development effort.
SITA is also in discussions with other governments who are looking to digitise their landing card, customs and border clearance procedures, as they recognise the major opportunity that SITA's unique solution presents to them. Providing such services via mobile devices enables direct communication with travellers which supports secure pre-clearance and helps streamline the passenger journey once in the airport. It is a natural extension of the process we are building on the ground and the advance passenger processing we have in place today.
Harnessing disruptive technologies
The challenge for all airports, airlines, governments, and technology suppliers is to stay on top of the latest technologies to make sure passengers' expectations – set in their everyday interactions with the newest technologies – are met. The new iPhone X, with its Face ID technology, is bringing facial biometrics into the hands of consumers. Despite a hefty price tag, forecasts for initial shipments are high.
With consumers growing more accustomed to facial ID technologies, it's vital that the air transport industry continues to explore new ways that mobile devices and biometrics can streamline airport processes. SITA is working with airlines, airports and border agencies to do exactly that.
Sponsored advertorial, authored by Sean Farrell, Portfolio Director, Air Travel Solutions, SITA