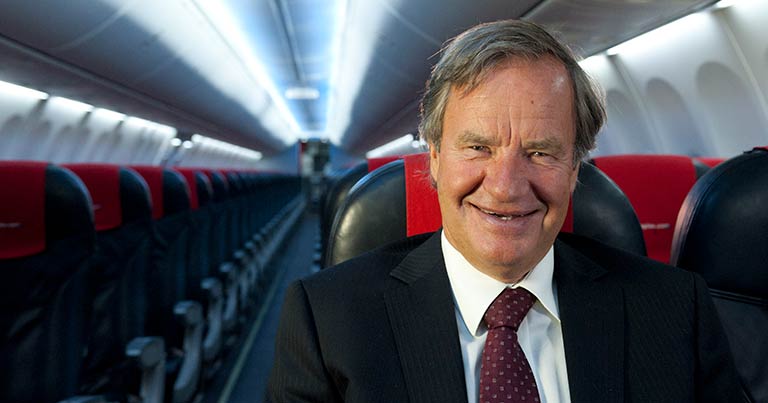 Norwegian has announced that passengers flying from London's Gatwick Airport will be the first to experience the latest cabin upgrades. The airline will take delivery of 10 new Boeing 787 Dreamliners this year, each of which will feature an expanded 56-seat Premium (premium economy) cabin.
Passengers on long-haul flights will also have access to inflight Wi-Fi, with a free basic Wi-Fi option and a paid-for high-speed option to be introduced. The carrier already offers free connectivity on its short-haul fleet and will soon add the service to its new 787s and 737 MAX aircraft.
The low-cost carrier is pursuing an aggressive long-haul expansion strategy, which includes plans to add more services to South America and Asia, complementing the addition of new destinations in the United States.
Bjorn Kjos, CEO of Norwegian, said: "The UK will be at the heart of our continued global expansion and we remain fully committed to the market. We are launching long-haul routes exclusively from London Gatwick, introducing our newest Dreamliners to Gatwick and increasing frequency on popular routes which reflects the growing importance of the UK to the future of our business.
"UK passengers will be the first to benefit from our newest routes and upgraded long-haul passenger experience. With plans to rollout inflight Wi-Fi on our long-haul flights, Norwegian will be in a better position to increasingly target business passengers as we also have plans for more exciting routes and flights to the USA, South America and Asia."
He added: "With huge global ambitions, we're confident that the UK can offer Norwegian a springboard to further expansion as we aim to become the long-haul airline of choice for passengers seeking a high-quality service at great value."