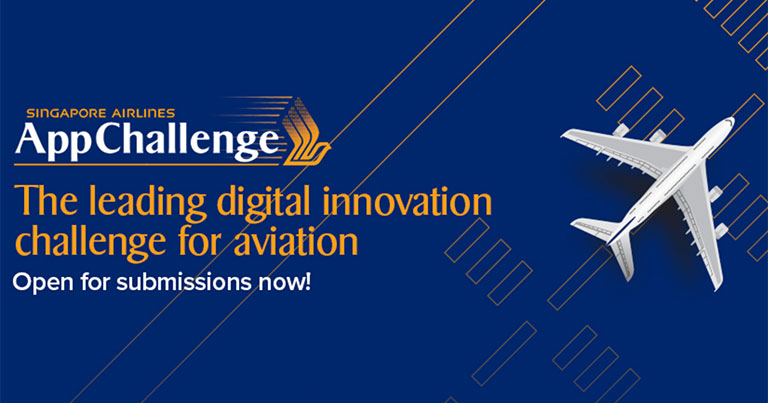 NUS Enterprise, the entrepreneurial arm of the National University of Singapore (NUS) and Singapore Airlines (SIA) have revealed that five startup companies have graduated from the inaugural SIA Accelerator Programme.
The SIA Accelerator Programme is a joint initiative by NUS Enterprise and SIA, which aims to boost efficiencies and the customer experience within the travel sector, while simultaneously creating new business opportunities for innovative startups. The initiative brings together NUS Enterprise's expertise and networks within Asia's innovation and entrepreneurship ecosystems, and SIA's wealth of experience in the travel and aviation sector. These startups showcased their solutions at Innovfest Unbound 2019, Southeast Asia's largest innovation festival, which is organised by NUS Enterprise and Unbound.
The SIA Accelerator Programme is a 10-week initiative that started in January 2019, under which startups presented their solutions to tackle a range of problem statements identified by SIA. These problem statements included the tracking of on-board food wastage, seamless integration of offline and online retail for a better in-flight shopping experience, as well as optimisation of seat capacity and revenue maximisation.
The five startups graduating from the inaugural Singapore Airlines Accelerator Programme are:
1) airfree
2) F5Shift
3) Migacore
4) Traversel
5) Volantio
As part of the accelerator programme, participants went through mentoring, coaching and a validation programme run by NUS Enterprise covering areas such as customer discovery, tech solution identification, product-market fit and business model viability. Participants were also provided incubation space at NUS Enterprise's The Hangar and SIA's KrisLab. They met regularly with SIA business unit mentors to gain insights for better problem-solution fit. NUS faculty from the School of Computing and Business School who are subject matter experts in areas including robotics, AI, wireless networks, digital innovation and new venture creation, also interacted with the participants to provide domain-specific advice on their product development and entrepreneurship efforts. In addition, participants attended masterclasses, networking events, fireside chats and site visits at NUS Enterprise's BLOCK 71, for a better overview of the aviation and entrepreneurial sector in Singapore and ASEAN.
SIA AppChallenge
Teams that complete the SIA AppChallenge, one of the largest digital hackathons for aviation innovation, are also invited to join the SIA Accelerator Programme. The fifth edition of the SIA AppChallenge was launched on 17 June 2019, inviting startups and innovators from all over the world to propose solutions to business problems and explore opportunities in the aviation industry. The FTE Innovation & Startup Hub is proud to be a partner of the SIA AppChallenge 2019.
"The SIA Accelerator Programme is an excellent programme for startups and entrepreneurs to productise and commercialise their innovations to the next level with us, and we are proud to have partnered with NUS Enterprise and seen the first batch of startups graduate from this programme. After providing the infrastructure and coaching support to propel their innovations into viable prototypes, we now hope to be able to incorporate their solutions for our use," said SIA Senior Vice President Information Technology, George Wang.
"We are delighted to work with Singapore Airlines, to help bridge the aviation sector with the entrepreneurial and innovation community. By bringing together innovative high-tech startups and corporates, we encourage the co-development of dynamic solutions for global markets, that will boost customer satisfaction and operational efficiencies, resulting in win-win benefits for all," said Professor Freddy Boey, NUS Deputy President (Innovation & Enterprise).