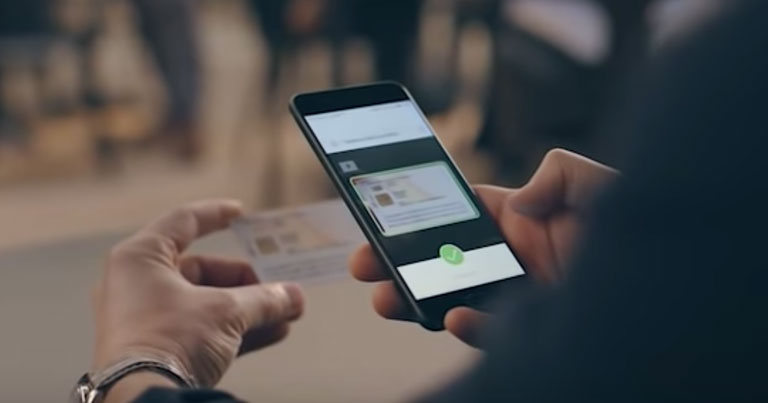 Iberia has launched a facial recognition pilot project at Adolfo Suárez Madrid-Barajas Airport's Terminal 4 in partnership with the Spanish airport operator Aena, and technology companies IECISA, Gunnebo and Thales.
The project aims to enable customers to identify themselves at both general and fast-track security control and at the boarding gates with their biometric profile, eliminating the need to show travel documents.
The new system will be tested during a period between six and 12 months for Iberia customers flying to Asturias and Brussels.
Users can register via the Iberia app on their mobile devices and also on the kiosks placed at check-in counter 848, and in front of the security control area of Madrid Airport's T4. The facial recognition system is also installed at T4 boarding gates J40 and J58.
Using the Iberia App, passengers can click on the 'Personal Area' tab to take a photo of their photo ID, and then take a brief video selfie, which allows the system to verify the user's identity. The biometric profile is then transmitted to the Aena database. Before the flight, customers will have to associate their boarding pass to Asturias or Brussels with their biometric profile, so that when they check-in online, the system will offer them the possibility of using facial recognition to go through security control and boarding gate.
The system is currently available on Android OS and will soon be available for users of Apple iOS.
Gabriel Perdiguero, Chairman and CEO, Iberia, commented: "Facial recognition and the recording of biometric profiles via our application are a part of our project of connected operations and will enable our customers to have a better experience in T4, which is the main reason behind Iberia's commitment to innovation."
The facial recognition pilot project is part of the airline's digital transformation programme which includes a new 100% digital culture and experience by connecting all operations involving customers and employees, along with a new push toward innovation and the search for new business opportunities.
Other recent advances include the addition of a virtual assistant on WhatsApp (for requests in Spanish), two Iberia skills in Alexa, Amazon's voice device, the Bag on Board service, and the chatbot on the iberia.com app for mobile devices and Facebook Messenger.