This page highlights 10 reasons to attend FTE EMEA and FTE Ancillary & Retailing 2023. For the latest information on upcoming events and to explore more, please click here.
10 reasons you, and your team, should attend the co-located FTE EMEA and FTE Ancillary & Retailing shows in Dublin - A gathering of air transport's digital, commercial, CX and innovation leaders who will inspire one another and reimagine travel together
| | |
| --- | --- |
| #1 | Hear from incredible keynotes in our best ever speaker line-up representing disruptors, parallel sectors and industry giants who have bold visions for the future and inspiration to share |
FTE events aim to provide inspiration from many angles, and you can expect to hear from industry first-movers, startups and outside of the sector innovators, but our keynotes are central pillars to our shows that set the bar for everything that follows them. We are delighted to have recruited leaders from Meta, Emirates Airlines, daa, Virgin Atlantic, Ethiopian Airlines, Hostelworld, Neom Airlines, BEOND and 777 Partners, will deliver radical thinking and ideas through their keynotes at FTE Dublin.
View the Schedule at a Glance
FTE EMEA 2023 Conference Agenda
FTE Ancillary & Retailing 2023 Conference Agenda
All confirmed speakers
| | |
| --- | --- |
| #2 | An outstanding exhibition of industry innovators, including startups you won't see anywhere else |
The FTE EMEA and FTE Ancillary & Retailing exhibition provides a concentrated showcase of the latest products, services and solutions to help redefine the end-to-end passenger experience, optimise operational efficiency & sustainability efforts, and create new commercial endeavours both on the ground and in-flight. Viewing demonstrations of the latest technologies, products and services in the exhibition can provide you with essential inspiration on where your organisation goes next with its offer and will enable you to fully understand the latest developments in the areas of digital transformation, customer experience, commercial revenues, inflight innovation, operational efficiency, identity, future airports, baggage and sustainability.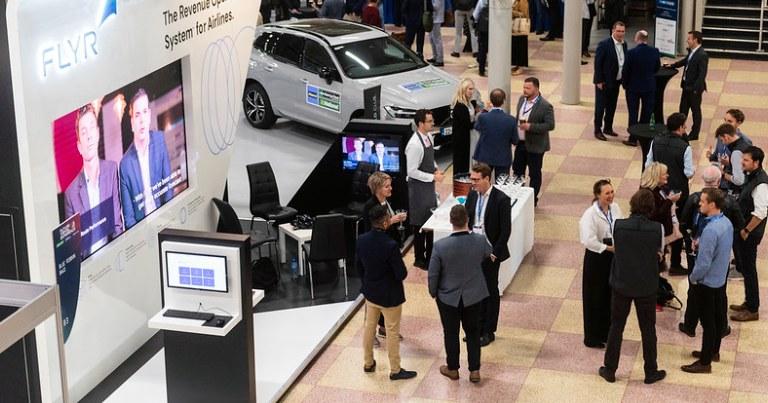 | | |
| --- | --- |
| #3 | Expand your connections and catch up with industry friends, old and new using our AI-powered matchmaking meeting system and event app |
FTE EMEA and FTE Ancillary & Retailing represents the perfect opportunity for the industry to connect en-masse. A key ambition for the live show days is to drive real engagement at every opportunity between each of our attendees. To support this goal, we are thrilled to offer our valued delegates access to our Attendee Engagement Platform – Powered by Swapcard, our system offers AI powered matchmaking, customised leads, a smart and personalised event itinerary, and super-charged networking functionality.
No more endless searching through attendee lists! Our system will deliver qualified leads to help you make the most of your time.
Click here to learn more.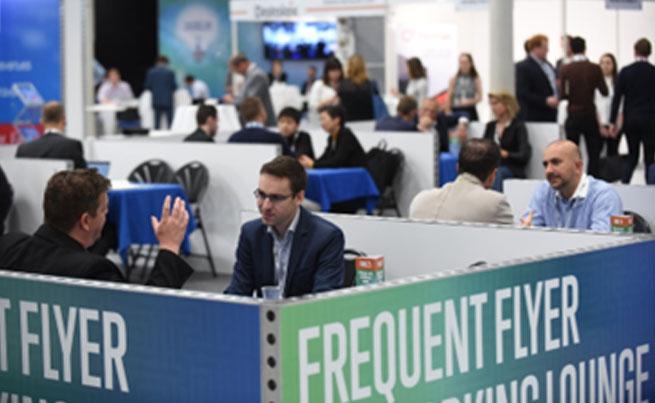 | | |
| --- | --- |
| #4 | Understand the steps needed for airlines, airports, and their partners to become great retailers |
The FTE Ancillary & Retailing conference will deliver an unrivalled learning experience, and provide a platform for some of the most progressive new approaches around the world to help inspire radical new business models between stakeholders, and new ways of thinking. Following the COVID-19 pandemic the time is right to bring the world's airlines, airports, OTAs and their partners together to share best practice, new ideas and knowledge on scaling disruptive new approaches that drive new levels of conversion with passengers through digital means, and innovative new approaches at every step of the passenger journey – Inspiration & Booking, Pre-Travel, Airport, Inflight, Arrival and Post-Travel.
Hear from the likes of 777 Partners, Spirit Airlines, American Airlines, Cathay Pacific, PLAY Airlines, ATPCO, Heathrow, Vantage Airport Group, Threedot, Air France KLM, Aegan Airlines, Munich Airport International, Avianca, Mastercard, Cebu Pacific Airlines, Stripe, AirAsia, easyJet and many more!
See the full FTE Ancillary & Retailing agenda here.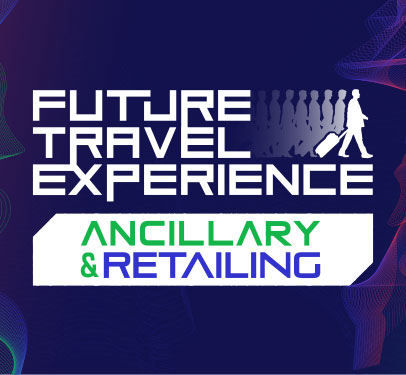 | | |
| --- | --- |
| #5 | Benchmark your organisation's innovation levels against the industry's best |
Through our conference theme of 'Tomorrow's Customer' FTE EMEA will look at innovation holistically and explore the most exciting ways in which digital, design, unique partnerships and collaboration efforts can be scaled and break new ground in the areas of operations, customer experience, commercial, product, service, safety, and sustainability. Providing progressive insights from industry leaders, technology giants, disruptors, parallel industries, academia, and startups. We run plenary sessions to provide outside-the-box thinking and inspiration on the future, and hone in on the most pertinent topics and areas of interest.
Hear from the likes of Vueling, Lufthansa, Aeroporti di Roma, Southwest Airlines, Schiphol, Alaska Airlines, Swedavia, ITA Airways, Hamad International Airport, KLM, Toronto Airport, Air Baltic, Fraport, Aeroporti di Roma, Finnair, daa International & Meta Reality Labs.
View the full conference agenda, as well as speaker confirmed to join us, here.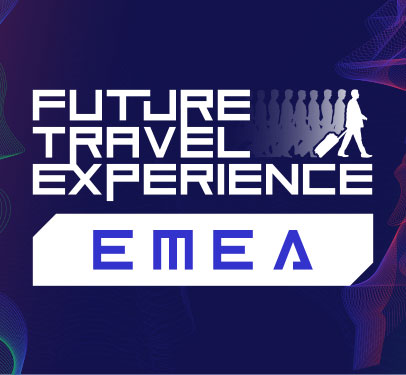 | | |
| --- | --- |
| #6 | Celebrate industry innovation, collaboration, and progression at the FTE Innovate Awards |
At the epicentre of this show will be the region's largest and most respected innovation competition. Industry stakeholders will pitch on a stage in an effort to impress our judges and their fellow aviation colleagues whose votes will decide who wins. We will culminate two days of learning, networking, and inspiration, by inviting all attendees to relax and enjoy a 'farewell' drink while taking in one final fantastic keynote, where those all-important audience votes will be tallied, and we will announce and celebrate our FTE Innovate Awards winners.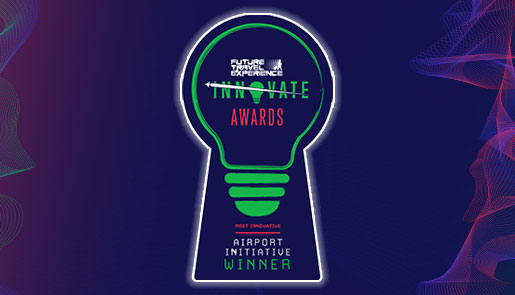 | | |
| --- | --- |
| #7 | Unique session formats and approaches to drive real engagement, collaboration and learning between participants |

| | |
| --- | --- |
| #8 | Unrivalled networking opportunities at our unforgettable networking social programme |
At this year's event we plan to take the renowned FTE networking social events to the next level. Attendees are invited to come together for multiple social events each providing a perfect opportunity to unwind and network with like-minded industry peers in a relaxed environment. Late May is a wonderful time to visit Dublin, and we can guarantee these events will showcase world-famous Irish hospitality, music, drink and craic, and will undoubtedly live long in the memory, and help forge new relationships and business prospects, for all.
To view our full social programme, please visit our website.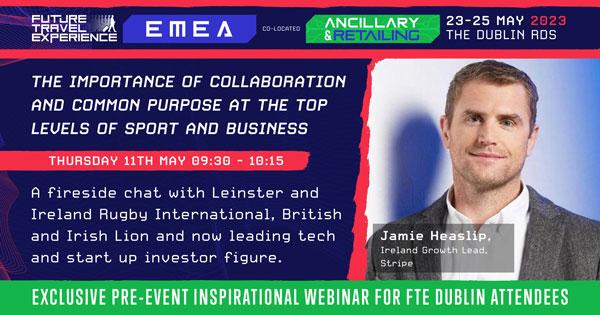 | | |
| --- | --- |
| #10 | Co-located with FTE Digital, Innovation & Startup Hub Live and FTE Baggage Innovation Working Group |

The members-only FTE Digital, Innovation & Startup Hub and FTE Baggage Innovation Working Group live events will be hosted as part of our Dublin schedule. Members can expect high-level innovation keynotes, interactive panel discussions, co-creation roundtables, and quick-fire pitches from a selection of industry leaders and pioneering startups.
Learn more about our FTE working groups and make the most of your time in Dublin:
FTE Digital, Innovation & Startup Hub
FTE Baggage Innovation Working Group
Don't just take our word for it
Hear what our attendees and exhibitors have said of their experiences and enjoy interviews and highlights from our recent FTE events.
We feel will leave you with no doubt as to why you should attend FTE EMEA and FTE Ancillary & Retailing 2023 above all others.
View the FTE EMEA testimonials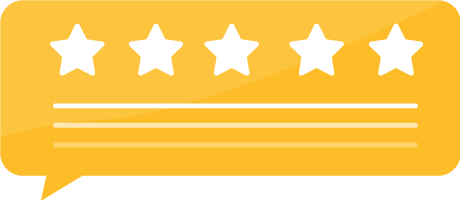 Record attendance expected – over 100 airlines and airports already registered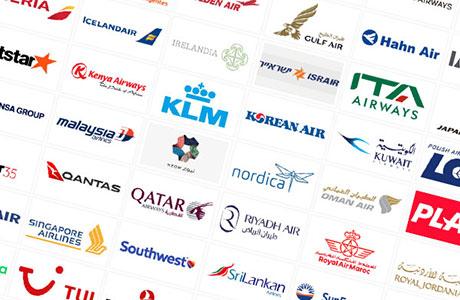 Future Travel Experience EMEA
Future Travel Experience EMEA will be co-located with FTE Ancillary & Retailing.
Date: - June 2024
Location: RDS, Merrion Road, Ballsbridge, Dublin 4, Ireland