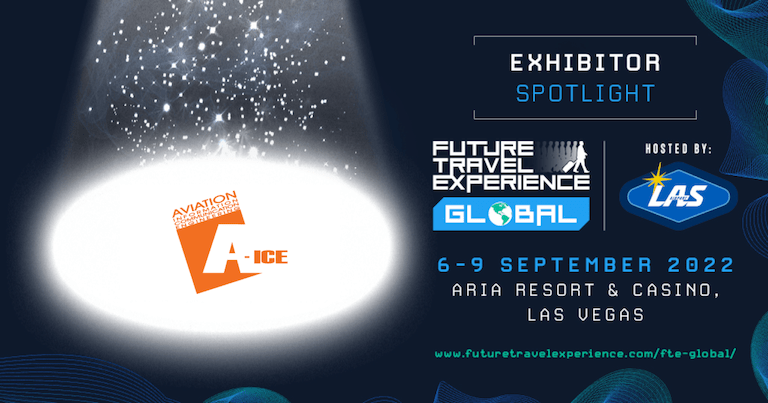 Aviation – Information & Communication Engineering.
A-ICE provides value added IT solutions and integrated applications to airports, airlines and ground handlers, with a specific experience in the implementation and support of mission critical systems. A-ICE relies on its strong relationship with the air transport community, addressing and anticipating the needs as they evolve. With over 25 years of experience in this field, it provides the most up to date software and IT solutions to satisfy customer requirements.
What makes your products / services stand out?
---
Airport In Cloud
Departure Control System
Weight & Balance System
Baggage Reconciliation System
Contract And Billing System
Message Distribution System
Flight Information Display System
Handling Database
Multimedia Information System
Collaborative Logistics Optimization System
What brings you to the EXPO this year?
---
At A-ICE, we are software engineers with a passion for aviation.
We serve airlines, airport operators and ground handlers across the world with products designed to enhance operational efficiency and deliver passenger satisfaction.
We have played an active role within the global aviation community for over 25 years, and our senior leadership team frequently attend and speak at high-level industry events.
A-ICE was founded on a belief in innovation and, as a team of problem-solvers, we are always looking to find and develop new technological solutions that deliver the best performance and value to our clients.
Why should visitors come to your stand and what can they expect to see?
---
A-ICE offers a consultative approach, which allows us to tailor each solution to each customer's individual requirements, since every business is run differently.
come to visit our booth to see our IT solutions and integrated applications to airports, airlines and ground handlers.
What do you think is the biggest lesson that the industry will take away from the COVID-19 crisis?
---
The Covid-19 pandemic has dictated a new rule book for airports all over the world. While the traditional airport environment encourages social rapprochement, with the convergence of passengers in queues, bottlenecks and retail spaces, now it has to change.
Vaccination programs are beginning to open up the airways again, but passengers need to feel confident that these traditionally busy areas are safe before they choose how to travel. Physical distancing requirements are likely to remain in place and so airports need to be visible proponents of social distancing technology to remain competitive.
Airports are already protecting staff on the ground, supporting physical distancing and automating core processes, such as baggage handling and check-in, for example. To increase passenger confidence, there are simple measures in place to reduce crowding. These include virtual queuing, advance security reservations, staggered boarding times and more.
While these measures are important, they can be further simplified using real-time airport management and biometric solutions. For instance, some passenger flow technologies are able to add biometric images with and without face masks, take a Covid-19 test at the airport and issue proximity warnings.