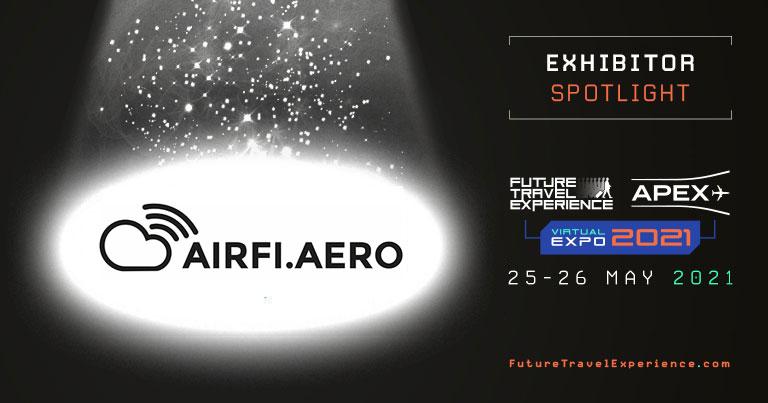 We are the award-winning provider of zero-capex, easily deployable, ancillary revenue and entertainment solutions that are streamed wirelessly to passengers' personal devices. Our solutions improve airlines' bottom lines by integrating seamlessly into existing onboard operations and are suitable for any flight length and every aircraft type – requiring no certification or aircraft downtime. AirFi's integrated passenger engagement and intuitive crew-facing ePOS solution (Connected Crew) can be augmented with our inflight connectivity LEO offering for payment verification and other low-bandwidth data communication purposes. Revitalize your ancillary profitability and operational efficiencies while delivering the personalised experiences that your passengers desire.
What makes your products / services stand out?
---
We believe in interaction, bridging the world with ideas, innovations and visions, wherever people are. Interaction binds people. Interaction solves inefficiencies.
Driven by this vision over the last 10 years, AirFi's famous orange boxes have flown cumulatively over 40 million hours while serving more than 60 airline and railway customers globally, equipping nearly 950 aircraft with our solutions, supporting 55% of the portable wireless IFE market worldwide and entertaining and engaging more than 100 million passengers on their journeys around the world.
We have been first-to-market enabling appless, browser-based delivery of DRM-protected Hollywood blockbuster content directly to passengers' personal devices inflight. We have also been the first-to-market with PCI-DSS-certified offline payment solutions for airlines. Our low-investment, award-winning AirFi inflight engagement and revenue platform is quick to deploy, out of the box, within just a few weeks of agreement.
But what stands us truly apart from anyone else is that we walk the talk, utilising our market leadership to share best practices and experiences from around the world with our partners and clients, going the extra mile for airlines, crew and passengers when it comes to ancillary services, operations and revenues.
What brings you to the EXPO this year?
---
AirFi has been a proud sponsor of the FTE Expo for many years already. We believe it remains as one of the premier events offering wonderful learning and sharing opportunities to the aviation industry in general, and to airlines specifically.
The Virtual Expo this year – amidst the ongoing travel uncertainty – is a key event allowing AirFi to continue delivering on our unique vision of bridging the world with ideas, innovations and visions, thereby binding people and solving inefficiencies. More than ever before, human ingenuity and resilience will help to power us collectively beyond into the "new normal".
We aim to meet and connect with forward-thinking airline executives keen to explore new ways of delivering a powerful, branded and personalised passenger experience to the travellers of tomorrow.
Why should visitors come to your stand and what can they expect to see?
---
We welcome all visitors who want to engage and learn about what we have accomplished through 2019 & 2020 with our steadfast airline and catering partners – Scoot, Air Arabia, Eastern Airways, Newrest to name a few.
Visit us to participate in our regular customer demonstrations of Airfi's revenue-generating solutions, also allowing for questions and answers afterwards. Various members of our management team will be hosting "Ask Me Anything" sessions – where you are invited to ask them anything – literally – about the business, ranging from technology & infrastructure to commercial and customer operations!
We will be happily sharing everything we possibly can about the future of onboard passenger experience, ancillary revenue generation, operational efficiency and crew engagement.
Last but definitely not the least, every visitor to our booth will have the distinction of knowing that AirFi will be planting a tree on their behalf! This is our little contribution – and yours! – to the conservation of the planet. Would you like to know more? Visit us – to find out more AND to have a tree planted on your behalf!
What do you think is the biggest lesson that the industry will take away from the COVID-19 crisis?
---
The need for airlines to become more than simply people-movers, and to focus on diversifying revenue streams by maximising value-adding passenger engagement across the entire travel journey, but especially inflight and onboard. The inflight and onboard environment has remained the last bastion of "de-personalization" – either because of impersonal, generic, embedded IFE screens or the complete lack of any connection to individual passengers inflight. AirFi is in a uniquely valuable position to change this dynamic and allow every airline to connect directly to each individual passenger inflight through their personal mobile and computing devices.