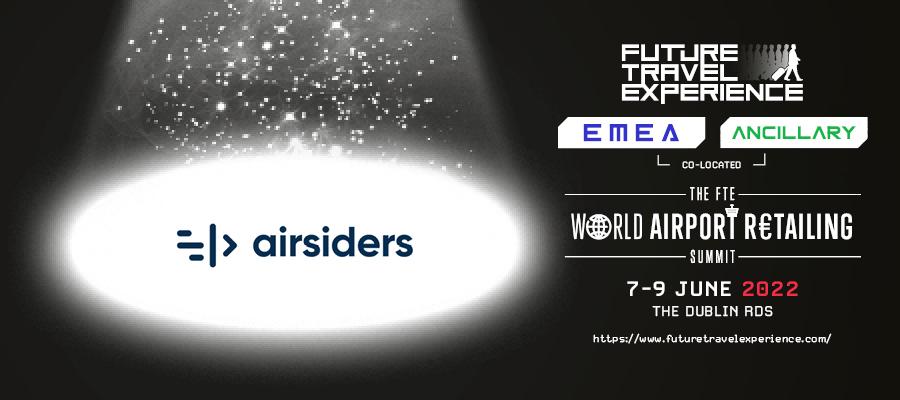 Airsiders is a travel-technology company that offers passengers more choice and comfort as they explore the world. We enable travelers to book unified multi-carrier itineraries while providing a fully personalised and digital door-to-door experience covering every step of their airport journey.
We offer our technologies to airlines, airports, and OTAs, empowering them to easily deliver new digital products and experiences to their passengers through our two platforms Airsiders Interline and Airsiders Compass.
Airsiders Interline enables carriers to grow their networks by launching full-service virtual interline partnerships, whereas Airsiders Compass provides programmable and personalised digital wayfinding at over 170+ airports globally.
What makes your products / services stand out?
---
Airsiders' products aim to provide more choice and comfort to passengers as they search, book, and travel. Our technologies span the full journey starting with route development and distribution, all the way down to baggage handling and digital wayfinding. This allows us to offer a truly 360 offering.
Airsiders offers two platforms: Airsiders Interline and Compass.
Our Interline platform is the first solution in the industry to offer full-service virtual interlining to carriers, meaning that our partner airlines can now expand their networks with the carriers of their choice in a flexible manner, without requiring traditional alliance or interline agreements. Key innovations include dynamic MCTs that use real passenger and baggage flow times across 170 airports to identify virtual interline connections, as well as a baggage through-check solution for ensuring that passengers and their bags are handled automatically airside.
Our Compass platform is an all-in-one passenger experience suite, which enables airlines and online travel platforms to very easily integrate digital airport maps and information in a standard format into their apps, websites, and in-flight systems at over 170 airports. Our solutions come off-the-shelf with powerful personalisation technologies that improve the airport experience at every step of the journey.
What brings you to the EXPO this year?
---
After a huge success at FTE Vegas in December 2021, we were very excited to participate in this round as well, this time with an even larger group of airlines and airport partners from Europe as well as international. We are looking forward to participating in the discussions of the future of Virtual Interlining, as well as hearing from our colleagues in the industry regarding the topics of Airport Digital wayfinding and Bagge Handling innovation.
Why should visitors come to your stand and what can they expect to see?
---
Across all aviation industry, there is a lot of excitement around unlocking the true benefit of Virtual interline partnerships and how to enhance the airport passengers' experience. We are seeing more and more partners desperate to get extra traffic and revenue while not altering their strategies and processes. We can help them to reach these objectives in a quick, easy and cheap way, providing a plug & play solution tailored to their needs.
If anyone is interested in exploring more in detail what we offer and how we can support their business, we will be happy to welcome them at desk MB19 with a fresh beer, in a truly German style.