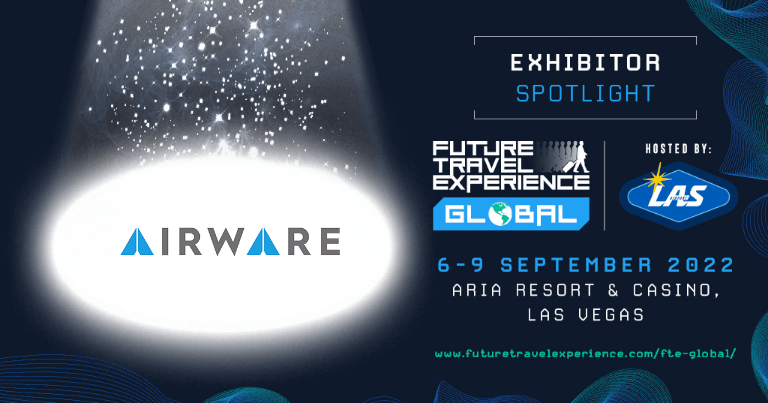 Airware is disrupting the contactless self-service airport market.
We believe in delivering a simpler, more cost-effective process which standardises processes across the industry. With over 30 years' experience developing and implementing advanced IT systems for airline and airports, our founders are taking a fresh perspective to passenger processing, utilising current technology and passenger's smartphones. Replacing multiple airline applications on CUTE, CUSS and SBD with a single airline mobile application enables quick and simple implementation, with extended capabilities for additional revenue.
We are on a mission to reduce the cost and complexity of delivering a contactless self-service airport passenger experience.
What makes your products / services stand out?
---
We provide simple yet powerful software components for airline mobile apps that enable passengers to use our low-cost airport devices to weigh, tag and drop bags, board and pay for ancillaries. It has been developed to replace the self-service process with a passenger mobile app and agent-driven process with an agent app. This enables a fully contactless airport journey, reducing pressure on manual Ticket and Check-In Desks.
Additional complementary activities include PCI-compliant payments (direct to your bank) and digital identity verification (compliant will all data privacy law, including the GDPR).
New airport services can be created and delivered across an airlines network quickly and at substantially lower cost than present passenger processing technologies permit.
What brings you to the EXPO this year?
---
After launching in the European market, Airware is rolling out to American shores this year. We are excited to introduce our innovative concept and engage with industry stakeholders on the vast benefits for both airports and airlines. Our team are here to demonstrate the capabilities of this revolutionary solution, showcasing Airware-enabled bag tag and boarding and look forward to discussing opportunities.
Why should visitors come to your stand and what can they expect to see?
---
Airware has been developed to replace legacy passenger processing technologies with two smartphone app, one for passenger and one for the agent, providing a rich set of functionalities for both passengers and agents. Visit stand S9 to see what passenger processing will look like in the near future. Expect to experience a unique combination of simplifying digital transformation for airports and airlines while slashing implementation and operational costs.
What do you think is the biggest lesson that the industry will take away from the COVID-19 crisis?
---
Our existing passenger-facing solutions are too complex to adapt rapidly to major disruption. Current technology and customer expectations demand a fresh approach to deliver lower cost and simpler solutions.