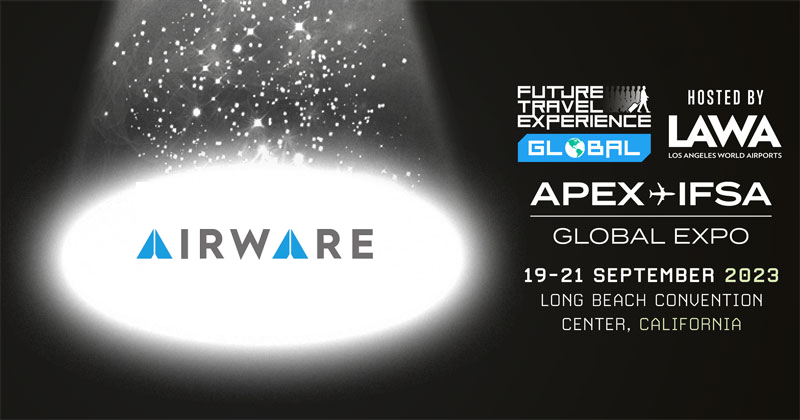 Airware removes the technology layer created between airlines and their passengers when passengers step into an airport. We can enhance the capabilities of a airline's mobile app so passengers can use it to tag and drop this bags as well as make payments for ancillary services directly on the mobile app. Simple appliances can be rapidly deployed across an airline's network to ensure customers enjoy the same service. This reduces the technology and operational burden on airports to providing basic power and internet access only.
What makes your products / services stand out?
---
We supply proven software libraries for airline mobile apps that enable passengers to use our low-cost airport devices to weigh, tag and drop bags, board and pay for ancillaries. It has been developed to replace the self-service process with a passenger mobile app and agent-driven process with an agent app. This enables a fully contactless airport journey, reducing pressure on manual Ticket and Check-In Desks.
Additional complimentary activities include PCI-compliant payments (direct to an airline's bank) and digital identity verification (compliant will all data privacy law, including GDPR).
New airport services can be created and delivered across an airlines network quickly and at substantially lower cost than present passenger processing technologies permit.
What brings you to the EXPO this year?
---
After opening our European and US offices last year, we have been deploying our solution with several airlines and airports. We are excited to introduce our innovative concept and engage with industry stakeholders on the vast benefits for both airports and airlines. Our team are here to demonstrate the capabilities of this revolutionary solution, showcasing Airware-enabled bag tag and boarding and look forward to discussing opportunities.
Why should visitors come to your stand and what can they expect to see?
---
Airware has been developed to replace legacy passenger processing technologies with two smartphone app, one for passenger and one for the agent, providing a rich set of functionalities for both passengers and agents. Visit our stand for a demostration of our solution so you can experience self service bagdrop using a mobile phone.