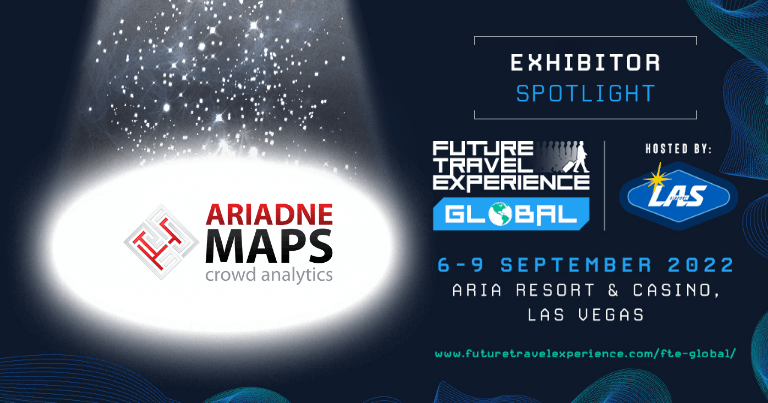 Ariadne is the operating system of airports that provides advanced, real-time passenger analytics enabled with award winning accuracy and certified privacy compliance. Track your passenger journey with Ariadne's low-cost, plug-and-play solution – no app, no network connection, no cameras!
Footfall, Dwell Time, Heatmap, Transitions Between Areas
ERP/BI/POS… Integration
Workforce Management
Asset Tracking
Navigation
What makes your products / services stand out?
---
Ariadne anonymously tracks the passenger journey to make airports' decision making process simpler, more data-driven, better targeted and with higher ROI.
Ariadne is a customer-centric company and focuses on providing the best quality. It has over 95% people counting accuracy and better than 1 meter localization accuracy (benchmarked by its customers).
What makes Ariadne unique is its capability to provide all needs in a single solution:
Not only analytics, but also it communicates with the visitors and adds them to CRM tool (send notifications, promotions… based on their location history) with no additional setup and provides indoor navigation.
It integrates with the CRM tools, adds leads continuously and ensures a smooth communication.
It integrates with BI and ERP systems to measure detailed conversion rates (e.g. number of people per product to number of product sales).
It integrates with advertisement softwares (e.g. Google AdSense) to show advertisement in its navigation tool, and bring more revenue to the business.
It integrates with workforce management solutions to allocate staff based on the occupancy.
What brings you to the EXPO this year?
---
We have received great feedback from our airport clients and seen a great interest in our solution. We would like to introduce our solution to the industry and demonstrate what can we achieved with Ariadne's suite of solutions.
Why should visitors come to your stand and what can they expect to see?
---
We have helped our clients cut their costs by $7 million per year and increase their sales in the duty-free areas beyond expectations.
We will be showcasing how we helped our customers achieve this and sharing interesting insights from our ongoing projects.
If you are interested in how a single technology can help your business in all of your operations, you should definitely visit our booth and get more information.
What do you think is the biggest lesson that the industry will take away from the COVID-19 crisis?
---
The lesson from COVID crisis might be that air transportation industry, especially airports, should put more focus in digitization, and be in close cooperation with the solution providers. From queue management to many other challenges, we have seen that there is a lot of space to improve on that would make such crises less challenging.