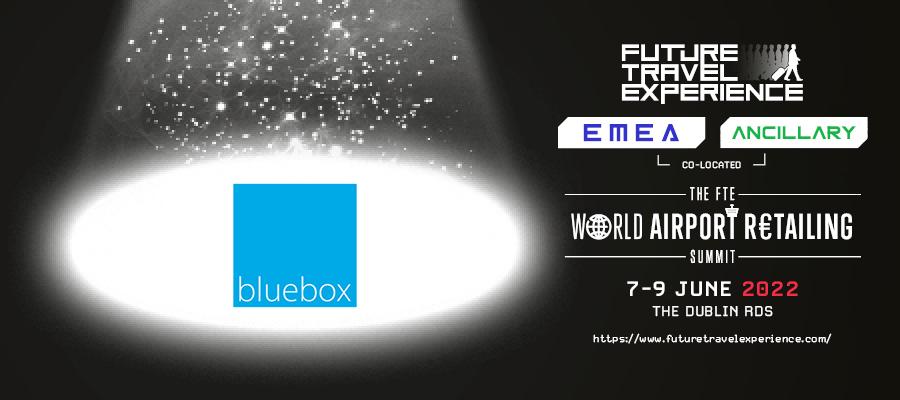 Bluebox specialises in digital passenger experiences, helping airlines engage passengers, entertain them, and earn ancillary revenue – all at passengers' fingertips. And we're doing this around the world, from the Canadian arctic to the Australian outback.
Bluebox's software delivers digital services and content streamed wirelessly to passengers' devices. These include revenue generating services such as onboard retail – including touch-free payments – destination experiences, and advertising, as well as traditional IFE, including film, TV, games, and other digital content.
It is available on multiple W-IFE hardware platforms, including Bluebox's own award-winning Bluebox Wow portable W-IFE and Airbus OSP (linefit and retrofit).
What makes your products / services stand out?
---
Bluebox might be best known for our award-winning IFE solutions, and particularly our distinctive market favourite – our blue portable W-IFE box, Bluebox Wow. But what we really excel at is passenger engagement software and delivering this in any aircraft cabin and no matter what kind of fleet profile an airline has. From widebodies to Dash-8s, and whether on our own battery- or aircraft-powered boxes, or other fitted W-IFE systems – including Airbus' linefit OSP – we can deliver a consistent and engaging digital passenger experience. We can even complement what an airline's offering on its long-haul embedded IFE to extend the delivery of their digital passenger experience to customers on domestic routes.
With solid roots in IFE, our capabilities also include onboard retail – and we partner with other companies offering leading complementary digital technology and passenger service-centric solutions, integrating these into our secure platform to deliver these new services and ways to engage passengers, and earn our airline customers revenue in the process.
What brings you to the EXPO this year?
---
FTE's event in Dublin has always been a good one – the conference streams address some of the most current issues and once again the agendas look top-notch. And as a supplier, we've always found a welcoming and engaged audience … and new customers. We also know some of our current customers and industry partners will be there, so it'll be great to see everyone in person again.
Why should visitors come to your stand and what can they expect to see?
---
We've just booked a Meeting Base this year – so other than a laptop, the rules don't allow for much more on show! So what will visitors experience when they visit our team at MB23? Real interest in their ideas for their digital passenger experience, and a discussion about how we can help them tap into the power – and revenue-generating potential – of delivering digital services directly to their passengers' devices.