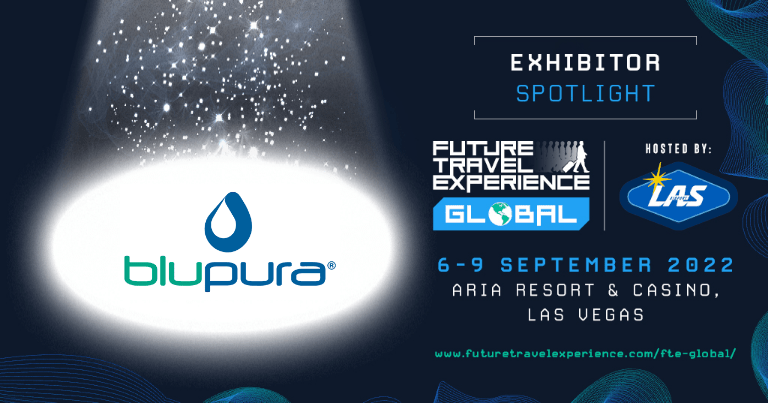 Blupura is the world leader manufacturer of Point of Use water coolers 100% made in Italy with great design and high quality materials, such as curved aluminum, stainless steel and glass. Thanks to its Miami warehouse, Blupura can deliver its watercoolers for office, home, restaurants and institutions in 48h. Its POU Coolers can supply up to 280lt/h of cold still and sparkling water and hot water too. We are constantly growing and our R&D department is working on the development of increasingly cutting-edge products, in fact not long ago we developed an ideal product for airports and we entered a little in this world.
What makes your products / services stand out?
---
Attention to detail, the choice of raw materials, the 100% made in Italy, innovative technologies, the use of natural gas with zero impact on the environment.
What brings you to the EXPO this year?
---
Curiosity and interest in the world of airports and technologies that are part of it. To work in an industry you need to know it better and by participating in the FTE Global exhibition we intend to do just that.
Why should visitors come to your stand and what can they expect to see?
---
You have to come and visit to know us and understand how we care about our work and our customers. To discover what we can achieve and our capabilities
What do you think is the biggest lesson that the industry will take away from the COVID-19 crisis?
---
The biggest lesson that the industry will take away from the COVID-19 crisis is that nothing must be taken for granted, in a moment everything can change and you need to give your all to try to stay afloat and not get down.