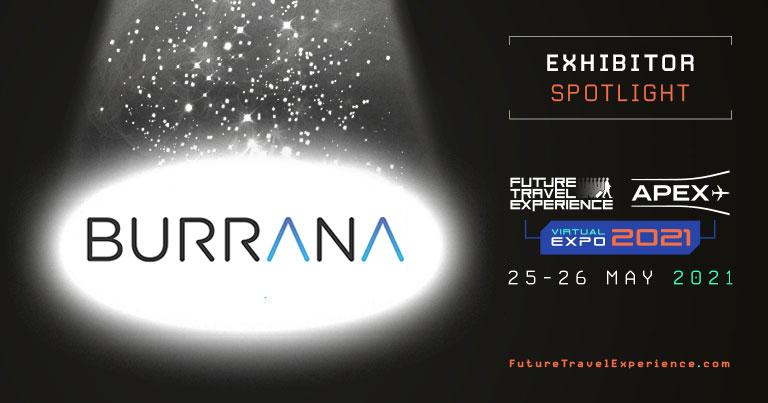 Burrana is a team of aviation professionals with broad industry experience and insight into how we optimize innovation to solve airline challenges.
Our purpose is to enable extraordinary passenger experiences, enhance revenue and operational efficiencies and minimize operational expenditure. We provide the tools for your airline to manage GUI configuration, software updates, application integration, content loads and logistics to finally remove the slow-to-market and costly change requests our industry has been accustomed to.
What makes your products / services stand out?
---
Burrana's RISE platform has been thoughtfully designed to grow with you as your business grows by offering increasing levels of value, easily scaled up or down depending on your business needs. RISE is powered by a single software stack with shared hardware and a common power backbone allowing one platform to offer airlines the flexibility to mix, match or combine seatback, wireless or overhead IFE with or without in-seat power. For more basic cabin refresh needs, solutions include CMS, Tape Replacement, PSS and PRAMs.
Key market differentiators:
RISE Power offers the fastest device charging in the market with both USB-A & C charging up to 15W and USB-C PD up to 60W.
RISE Overhead offers the industry's only 13.3" 4K overhead retractable displays.
RISE Up offers an upgrade path for our existing PAVES Broadcast customers to the RISE platform for a modernized entertainment experience for significantly less cost than a new system.
Enable a rich and engaging RISE Wireless streaming service simply by adding WAPs.
A flexible, scalable, and configurable IFE platform that consists of hardware, software, apps and services unlike no other.
Ultimate flexibility for airlines to update content, GUI and apps with an easy-to-use tool unique to the industry.
What brings you to the EXPO this year?
---
Once again we welcome the opportunity to engage with the market, customers, colleagues, partners and new entrants/start-ups to further expand the knowledge and understanding of what we set out to achieve in solving airline challenges and delivering extraordinary passenger experiences for all airlines globally. More so, we look forward to talking to the airlines themselves to understand how we can tailor a solution to best meet their needs. And to assess the market for potential partnerships to further extend the value across the supply chain.
Why should visitors come to your stand and what can they expect to see?
---
Our booth is manned 24/7 ensuring we have the most relevant representatives across all regions and timezones. Representing Burrana at the show are our global sales, marketing and engineering teams. Our team are supported with demo's, customer presentations, educational videos and brochures. We are also participating in the Live Conference Auditorium agenda, an OnDemand Video session, and a LIVE product presentation at the Burrana booth.
What do you think is the biggest lesson that the industry will take away from the COVID-19 crisis?
---
Transformative change is required to ensure we are more protected in future from seismic health threats. Short term and temporary mechanisms designed to encourage the return to travel now need to be rigorously tested and trialled to ensure permanent adoption across every passenger touchpoint.