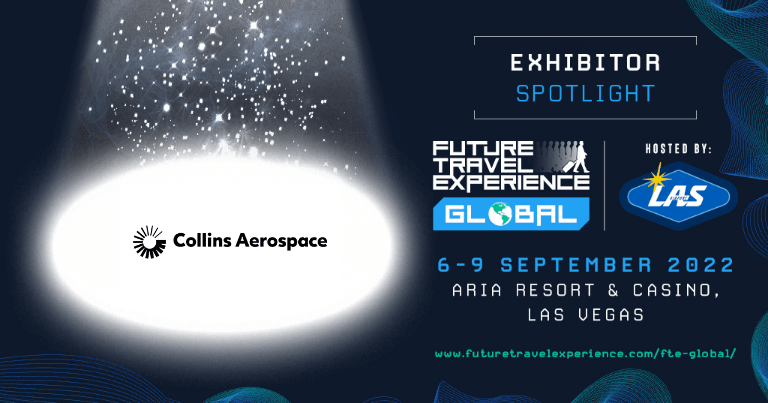 Collins Aerospace is Redefining Air Travel and charting the path to a healthier, easier, and more connected travel experience – now and into the future. Our Connected Aviation Solutions business is uniquely positioned to provide revolutionary digital solutions to our airline and airport customers, enabling them to bring forth their vision of a fully connected digital aviation ecosystem.
Aviation Connects the World. Collins Connects Aviation.
What makes your products / services stand out?
---
Whether on the ground or up in the sky, Collins Aerospace is there, making travel more efficient, more reliable and more enjoyable.
From home to the airport to the destination, we're creating a more connected, seamless and sustainable journey. From biometrically enabled check-in and baggage drop to flight and departure details, passengers will receive real-time information to keep them better informed throughout their journey.
Once you take to the skies, we're there with you, ensuring a smoother, safer, swifter and more predictable flight. With our latest technologies, we're helping pilots avoid adverse weather and turbulent conditions wherever possible – leading to a more pleasant in-flight experience with more accurate arrival times. And these same technologies help reduce fuel consumption, leading to reduced carbon emissions and more sustainable operations.
We are putting tools into the hands of passengers, airports, airlines, and government agencies that enable them to access "the right information at the right time" thus improving the passenger experience, increasing operational efficiency and sustainability in the airport environment.
What brings you to the EXPO this year?
---
Collins Aerospace is unique in that it brings a long history in providing powerful solutions to the Aviation Industry. We want to share with our customers in airports and commercial aviation along with our government aviation partners that what will drive all of us forward to a truly interoperable, connected aviation ecosystem. Connecting and making seamless various operational systems and unlock the full value of the data from these systems into increased efficiencies, improved passenger experience and improved sustainability.
Why should visitors come to your stand and what can they expect to see?
---
The Collins stand will be showing solutions for both airports and for airlines. For airports, we will be demonstrating our cMUSE passenger processing solution and our combined AirPlan airport operations system.
We will demonstrate how airports and airlines can benefit from using accurate aviation data from FlightAware.
We will discuss our approach to integrating these solutions to provide unique data insights to our customers and create efficiencies, generate new sources of revenue, lower costs and reduce carbon footprints.
What do you think is the biggest lesson that the industry will take away from the COVID-19 crisis?
---
Biggest lesson learned was the importance of collaboration between all of the stakeholders in the aviation industry. Airports, Airlines, Government agencies all working together with solutions providers can have a powerful impact to passenger experience, operational performance and the environment.