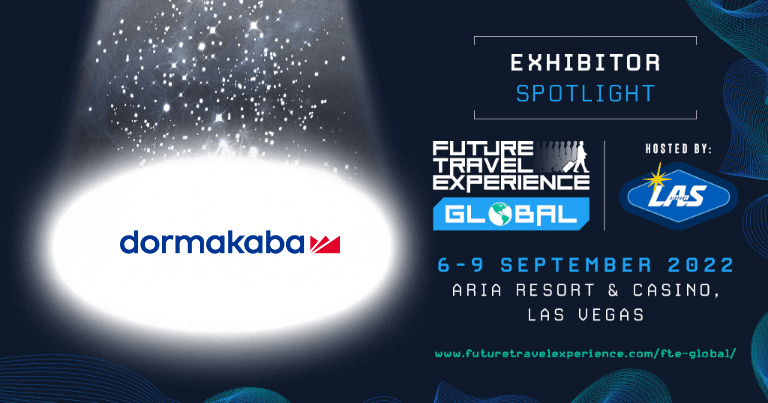 dormakaba makes access in life smart and secure – by offering you a comprehensive portfolio of innovative, secure solutions and services for various building types. In the aviation industry, we support airports and airlines to meet the complex challenges posed by access control and security to improve their operating efficiency. Our systematically coordinated solution range includes automated, secure solutions that meet the specific needs of all touchpoints in the passenger process. As one of the top three companies in the industry, dormakaba is the trusted partner for products, solutions and services for access to buildings and rooms from a single source.
What makes your products / services stand out?
---
dormakaba products always answer to customers' challenges. They are developed along the lines of actual customer needs, such as the combination of efficiency, security and user convenience in the passenger process. Best-in-class sensor technology and a robust, smoothly working drive concept facilitate very high availability and reliable access control. The modular design and flexible device integration via the Boarding Gate Reader (BGR) software care for future-proof investment and long-term application. All dormakaba gates for boarding pass control, self-boarding, automated border control and sensor-controlled one-way exit seamlessly fit into the actual passenger process and can be customized to the specific project demands.
Argus Air products combine all this in one space-saving high-class design. Intuitive usability and fast, touchless access support instant user acceptance. The customizable design with its premium materials and clear geometry perfectly matches the demands of present-day airport architecture. The long-standing experience and pioneering developments of dormakaba in the field result in advanced airport solutions following the ideas of One ID, seamless travel and common-use terminal equipment (CUTE).
What brings you to the EXPO this year?
---
This EXPO has always been a very good marketplace for networking and presentation. dormakaba is part of the airport business partner community. We have developed passenger process solutions of the first hour together with airlines, airports, governments and our partners. We always strive to provide our customers solutions for their actual needs. Therefore, we want to keep close contact to all parties, i.e. airports and airlines, partners and suppliers as well as associations. FTE is distinguished as a valuable platform for the exchange of ideas such as One ID, seamless travel or passenger experience – which is why we support any activity to maintain this. Digitalization will change business significantly. This will affect air transport, access control and also trade fairs. dormakaba will support partners and customers in this development.
Why should visitors come to your stand and what can they expect to see?
---
dormakaba will present the new Argus Air series: Argus Air Security, Argus Air Boarding and Argus Air Lounge. Also there are the proven solutions for self-boarding, boarding pass control, automated border crossing and exit lane breach control. Good information talks with our experts about actual solutions, necessary developments and dormakaba's response to the ever-important issues seamless travel, One ID and passenger experience are possible.
What do you think is the biggest lesson that the industry will take away from the COVID-19 crisis?
---
Touchless, reliable recognition and access solutions, hitherto driven by convenience demands, have now become an indispensable requirement. Fast response to given threats and challenges is a prerequisite for maintaining the services and the business. Out-of-the-box thinking is yet another one. And it is a cooperation task. Common standards and solutions pave the way to passenger acceptance and governmental permission.