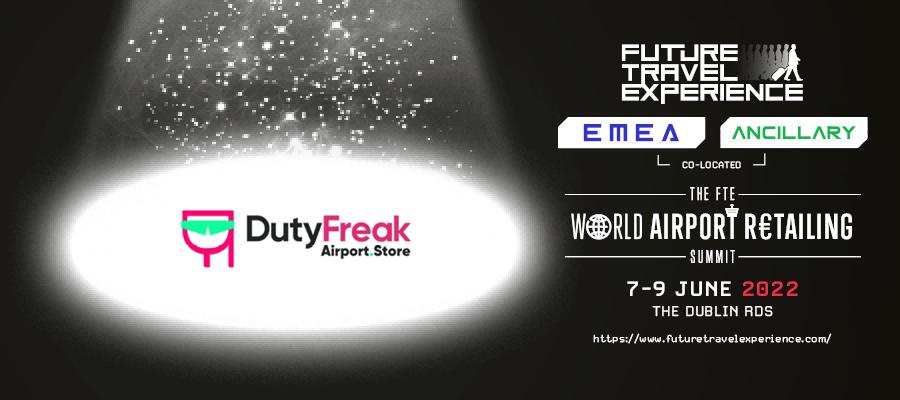 Create an amazing experience to increase revenue, satisfaction & product line!
"DutyFreak helps Airport-Stores to get more Travelers through the digital reach of the power at DutyFreak App!"
Travelers discover all your available products, to buy even before departure airport is arriving.
Increase reach to all types of DEPARTURE, TRANSIT & ARRIVAL Travelers.
At one place in DutyFreak Marketplace App.
Airport Stores in Food, Fashion & more improve many areas of the journey.
1. visibility and reach of the Store & Products
2. Travelers experience and loyalty to all of them, like Departure, Transit & Arrival
3. Revenue increase through pre-order in addition to impulse purchases offline only
These are only three.
No long Projects and high budget are needed. Only come on board at DutyFreak-Marketplace.
So #Airport #Stores & #Travelers
find easy together in ONE place to explore the available Products, and some more without the hustle BEFORE departure Airport arriving
What makes your products / services stand out?
---
In 7words, DutyFreak
"Enable Travel-Retailers to deliver world-class experience-Commerce!"
Some words more if you're curious about
DutyFreak is built for;
1. enable Airport-Stores to get digital REACH, push DIGItalization, AND increase pre-order REVENUE in addition to the impulse purchases on-site (>90Bn USD preCOVID)
2. helping each travelers to discover any Airport and shop centrally Food, Fashion, and more in DutyFreak-App,
3. value-added features like Flight-Info, customs regulation, and social features soon
We lovingly call it "our blue Ocean of Travel-e-Commerzation".
Looking forward to welcoming you to have a deeper chat about how DutyFreak can help and increase your Travel-Retail Business.
Best and freak'y regards, Team DutyFreak – Sebastian
What brings you to the EXPO this year?
---
The time of post-COVID is welcome to starting again and with it the most humans need to experience something different.
Travel is one of the most liked things we all missed in the past 2 years. more than 80% of us is missing to travel and explore new cities and country. we're doing so too.
On the upcoming Future Travel Experience (FTE) Conference, we're happy to be an exhibitor and get back to the face to face relationship with each visitor, partner or other exhibitor as well.
We invite everybody to get experienced of DutyFreak, to find the ONE favourite item at your journey on your Airport Store before you're at the departure airport is arriving.
Therefore we also joined the GATE alliance to reach Airports, Store-Provider as well as Airlines to partner and to inspire travelers with DutyFreak-App.
Checkout out our Booth S6 and visit us to get an idea to start increasing the way of the journey of Travelers and Retailers at the Airport with DutyFreak-App.
Best and freak'y regards, Team DutyFreak – Sebastian
Why should visitors come to your stand and what can they expect to see?
---
This depends on the Journey they looking for
Travelers will meet the future experience of discovering the whole value-added Information's, Services, Products and much more at the departure Airport to find their ONE favorite Item to pre-order long before being at the Airport.
Collect your shopping cart easily on the way to your Gate, and of course in parallel you're welcome to step into the store to explore live if you like to.
Airports and Store-Provider as well as Airlines will get an overview about the added-Values to create world-class experience for each Traveler at any Airport with the whole onsite productline and extend the portfolio of Brands and products to the Traveler-Customers need to strengthen the loyalty & satisfaction.
Meet the magic of DutyFreak opportunities for your Travel-Retail
to grow while creating experience for your traveling customers.
Last not least, enjoy the same world-class experience as your Traveling-customers while you take your journey in Business and holiday too.