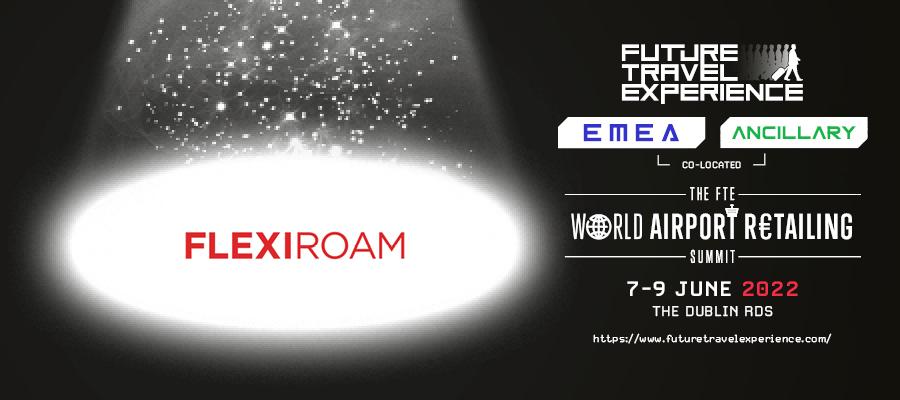 Founded in 2011 Flexiroam started with a mission to push the boundaries of communications. What began as a solution for travelers, has evolved into a fully managed solution that can be tailored to any use case. (B2B, B2B2C)
Flexiroam is now one of the global leaders in mobile travel solutions and our technology has enabled travelers, enterprises, and resellers globally with borderless mobile connectivity solutions.
With service in 200 countries and territories, Flexiroam has become a preferred service for consumers and businesses worldwide.
Flexiroam has been listed on the Australian Securities Exchange (ASX) since June 2015.
Flexiroam – connecting everything anywhere
What makes your products / services stand out?
---
Flexiroam is 1 of the few selected Apple-certified Global Service Providers for eSIM. Making it possible to power devices with connectivity over the air with a single click.
With more than 10 years of experience, 500K+ subscribers and an infrastructure built to support partnerships Flexiroam is the ideal partner to help airlines and travel companies to generate revenue in a multi-billion dollar market.
We are providing our services to a variety of businesses, from launching a fully white-labeled connectivity reseller platform to connectivity for Pilots to connect their electronic flight books and enabling companies to provide this as a complimentary service.
A selection of our customers:
Mastercard, Korean Air, Air Asia, Malaysia Airlines, Tune Protect, etc.
Supported by the latest technology of digital SIM cards, it is now easier than ever to get started and benefit from a fully digital ancillary.
What brings you to the EXPO this year?
---
To provide airlines and travel agencies with a highly attractive business model to enhance the customer experience and at the same time add an interesting new revenue stream.
With eSIM you can easily enter the world of mobile data connectivity that unlocks your digital transformation journey and create a new channel to enhance customer loyalty.
Why should visitors come to your stand and what can they expect to see?
---
Come to our stand and learn what eSIM can bring for your business.
eSIM can;
– unlock an interesting new revenue stream
– enable your digital transformation journey towards a digital airline
– help you to stay connected with your customer during their journey
– improve your customer service
– be an ancillary that everyone needs when travelling
learn about the different business models we can offer. We are able to provide you with a simple entry model that won't require any investment and/or integration efforts to a fully integrated service that can easily scale and can be customizable with your company brand.
Experience the eSIM live, and see what the customer journey can look like for you.
Get your free eSIM at the booth and enjoy our complimentary service during the event.