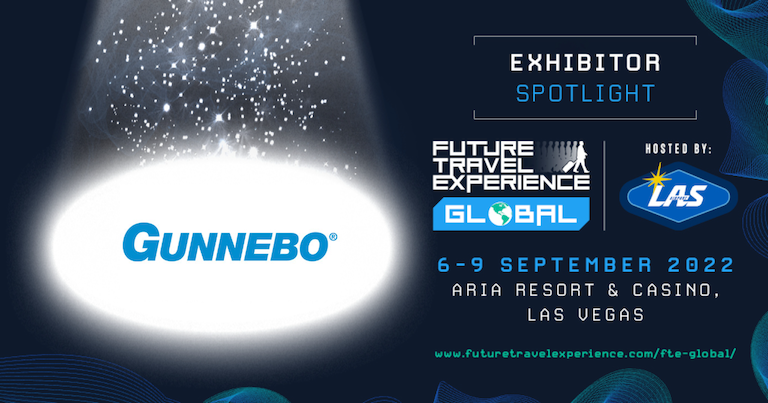 Gunnebo is a major global provider of gated control solutions and passenger automation within airports.
Our access control solutions provide streamlined, efficient and touchless automated security in support of One ID and single token travel, improving the passenger experience at all key security touchpoints in the terminal.
What makes your products / services stand out?
---
Gunnebo airport security gates incorporate touchless automation, increasing speed of passenger processing, without the user ever needing to physically touch a surface. Automated passenger processing represents a shift in traditional manual processes, preventing long queues and bottlenecks in the airport, with self-service modelling an ideal for traveler movement from pavement to boarding.
Gunnebo gates have an ergonomic design, created with the user in mind. Using soft rounded and contoured edges, illuminated signaling and visual display identifiers for ease of use, our airport gates are intuitive to the human psyche.
In a post-Covid world, it is important to note that Gunnebo gates are manufactured with hygienic stainless steel. Resistant to bacteria and viruses, this is the ideal material used to withstand illness transmission and contagion.
360° visibility is another feature unique to Gunnebo gates due to the high presence of glass, allowing airport personnel the ability to view the interior of the gate from the outside.
Gunnebo gates are modular, customizable and hold the requirements to meet ADA recommendations to meet passageway width, PAX reach height and truly clear unobstructed walkway for ease of passage. Gunnebo also offers independent compliance to ITPS recommendations and the versatility to interface with many different airport solution specialists and software providers.
What brings you to the EXPO this year?
---
FTE gives Gunnebo Entrance Control the unique opportunity to meet with key decision makers from both airports and airlines as well as the consulting community. It is also a great conference to network and listen to the industry experts in aviation talk about the future technologies and the industry's path forward.
Why should visitors come to your stand and what can they expect to see?
---
On the Gunnebo stand, visitors can experience mobile enrolment for passenger boarding with a demonstration of a biometric-enabled boarding gate (AFL). They can experience the complete passenger One ID journey using facial biometrics – visitors can touch, feel and view the product from a user's point of view. The Gunnebo airport security experts will be on hand to answer any questions and discuss all requirements.
What do you think is the biggest lesson that the industry will take away from the COVID-19 crisis?
---
The biggest lesson that the industry will take away from the pandemic is the requirement for adaptability. From the onset of the pandemic, airports had to ensure social distancing measures, minimizing touchpoints, negating the need for unnecessary physical or face to face contact and reconsidering passenger processing including self-service. Airport boarding gates support all of these recent fundamental and compulsory considerations.
Post-lockdown, there was an overwhelming and extraordinary increase of traveler numbers taking back to the skies, leading to long delays and bottlenecks on the journey from pavement to boarding. Processes and resources needed to be again amended, with automation and touchless self-service being a necessary requirement to withstand high passenger numbers – manual processing just could not cope.
We are currently seeing a sustained and unprecedented demand for passenger automation within airports worldwide. This adaptability to incorporate new technologies and processes is key for future-proofing post-Covid-19 airports long-term.