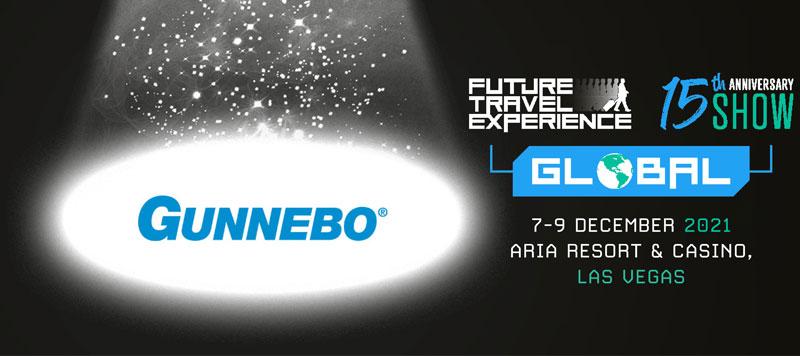 Gunnebo is a major global provider of gated control solutions in entrance security, mass transit, stadiums and aviation.
For the airport we offer perimeter, building and staff control with specialisation in passenger control solutions at pre-security, transfer, lounge access, self boarding, immigration and anti-return zones, all covering the complete passenger journey from departure to arrival.
Our airport solutions are deployed around the world where we collaborate closely with airport operations and IT as well as partnering with leading industry software providers to deliver a truly world class solution that embodies the One ID concept and single token travel.
What makes your products / services stand out?
---
Developments in self-service check-in and automated identity checks technology allow passengers to manage their own travel arrangements whilst enabling airports to increase their capacity in order to meet the increasing needs and volumes of travellers.
Gunnebo's airport security solutions equip the airport environment for this paradigm shift in air travel by providing a secure, efficient and reliable means to manage the passenger flow process. Through automating the system of identity checks that take place at different stages through the traveller's journey the process is transformed into a seamless, walking-pace transition through security, lounge access, boarding and arrivals.
What brings you to the EXPO this year?
---
Gunnebo's solutions at these key touchpoints are adapted to the specific needs and security measures of each location within the airport and with an ability to integrate any reader or scanner, are ready for the biometric single token which promises to redefine the airport journey.
Why should visitors come to your stand and what can they expect to see?
---
Visitors to our stand will be able to experience our industry leading AFL self-boarding gate with integrated facial biometrics to support single-token travel with seamless integration into existing IT infrastructure and passenger management systems. The AFL can be deployed in other secure zones such as pre-security checks or airline lounge access, and has been installed in dozens of airport locations worldwide with recent success stories in Orlando, Boston, JFK and Toronto bearing testimony to our growing presence in North America as a major aviation industry player.
What do you think is the biggest lesson that the industry will take away from the COVID-19 crisis?
---
Prior to COVID-19, the biggest challenge facing airport operators and airlines was how to cope with an ever-increasing demand for air travel and the constrained infrastructure to support it. In 2018, an IATA forecast showed that passenger numbers doubling on 2017 levels by 2037 with an average annual growth of 3.5% expected over this timeframe. The study predicated that aviation would face a crisis and called for governments to work closely with the industry and be much more ambitious in developing efficient infrastructure, fit for purpose and offering value for money. This thinking underpinned the increased adoption of new self-service and automation technology that we have seen over the last few years. Now, however, airlines and airports are scrambling for survival with the industry turned on its head. The immediate focus has shifted towards cost cutting and the development of new means of handling and processing passengers to keep airport operations as cost-effective as possible.