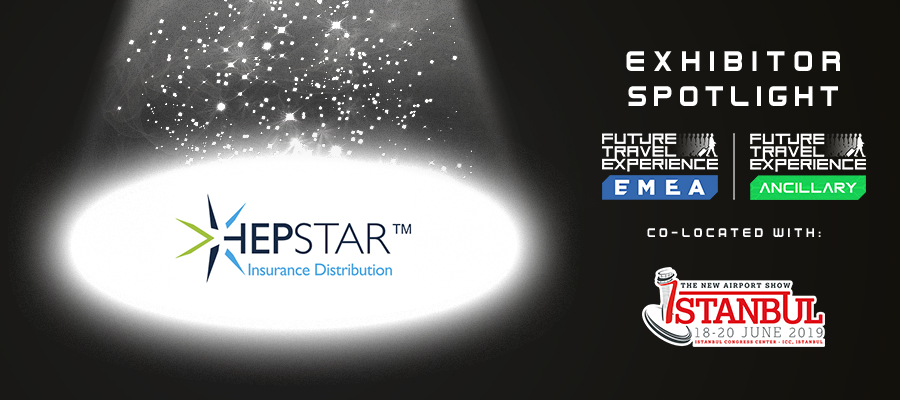 Hepstar developed a recommendation engine designed for optimal packaging of travel ancillaries in the online ticket booking process. Through a single integration, travel partners access a diverse product suite from suppliers across the globe and an active merchandising service for revenue optimisation. It's a one-stop-shop for products such as travel insurance, global Wi-Fi, SIM and destination based 2-for-1 deals.
Hepstar anonymously profiles customers based on purchasing behaviour of similar profiles to offer the highest purchased, converted or revenue generating products. Hepstar is a plug and play solution for increasing ancillary revenue and gaining valuable insights into customer behaviour.
What makes your products / services stand out?
---
Hepstar is a dedicated ancillary management service, primarily concerned with third party ancillaries. Aggregating different products from different suppliers allows Hepstar to recommend a product mix to each customer that has the highest probability of achieving the optimal revenue for travel partners.
Aggregating supply in this fashion also allows a holistic approach to optimisation in order to identify and avoid product cannibalisation. By leveraging Hepstar's network of suppliers, travel providers can pilot new products without the need for additional development or long term commitment.
At Hepstar, we don't only focus on the customers who have purchased ancillary products, but also analyse the customer profiles of those that don't. This allows Hepstar's recommendation engine to adapt product mix and find the appropriate mix to attract this large customer segment and extract maximum revenue from your target market. During learning phases, Hepstar can apply granular level traffic splitting and multi-variate testing to ensure the engine is enriched with the necessary learnings to drive recommendation and it continues to learn and fine tune itself for optimal performance.
What brings you to the EXPO this year?
---
It's always exciting and inspiring to see the rapid growth of travel ancillaries. FTE does a fantastic job in creating a space to highlight new developments, trends, ways of thinking and best practices by industry experts. We are always seeking new partners, ideas and ways to innovate in order to enhance the travel ancillary journey and most importantly, gain a greater understanding of the needs and priorities of the travel industry as a whole. This event creates a prime networking opportunity as it has a highly focused target audience. Apart from promoting our own services to travel providers, there are ample synergies between travel-tech providers to explore in order to offer an even better value propositions to travel partners and their customers.
Why should visitors come to your stand and what can they expect to see?
---
We would love to show our technology at work and engage in open discussions about ancillary programme management and the successes and challenges our travel partners and visitors face with regards to sourcing supply, prioritisation of optimisation efforts, performance tracking and product cannibalisation. Visitors can learn more about our merchandising techniques, performance tracking and reporting, as well as the valuable data insights partners can gain through the use of our services.
Following a discussion with our energetic sales team, visitors will have a greater understanding of what could be missing from their ancillary programme, how Hepstar can identify unserved and under-optimised customer segments and solve these opportunities through its supply network in order to generate new revenue streams almost instantly.
Which technology or trend do you think will have the biggest impact on the air transport industry in 2019?
---
Personalisation of products and services should be a top priority for travel companies to ensure they retain customers. Considering the widespread adoption of recommendation technology in the online retail industry, we are yet to see this explored with more vigor in the travel industry. Personalisation applies to the entire travel experience, including the booking experience, flight experience and value added products and services offered for use at the customer's destination. It is an end-goal and in order to achieve it, the travel industry must adopt the necessary technologies sooner rather than later to start accumulating and enriching data.
Ancillaries today are generally offered as static content and disregard preference or even relevance. However, with up to 69% of millennial's expecting personalisation, this practice will no longer be acceptable to this massive customer segment that will be driving travel business for the foreseeable future.
Effectively leveraging customer insights to tailor the travel ancillary offering can boost ancillary revenue by 22% incrementally. The benefits of personalisation for both airlines and travelers are therefore significant.